Hi, it's Cricket here, and welcome to Cracking the Crag! This series is brought to you by––uh, nobody, we're not fancy enough to have official sponsors. Nevertheless, I would like to give a special shoutout to Fred's espresso maker. This series wouldn't be here if it weren't for that mighty machine.
Jon Glassberg has always been there. From his humble beginnings of filming his buddies bouldering, to today—photographing Emily Harrington's one-day ascent of Golden Gate. Today he sat down with us to reflect and give some stellar advice.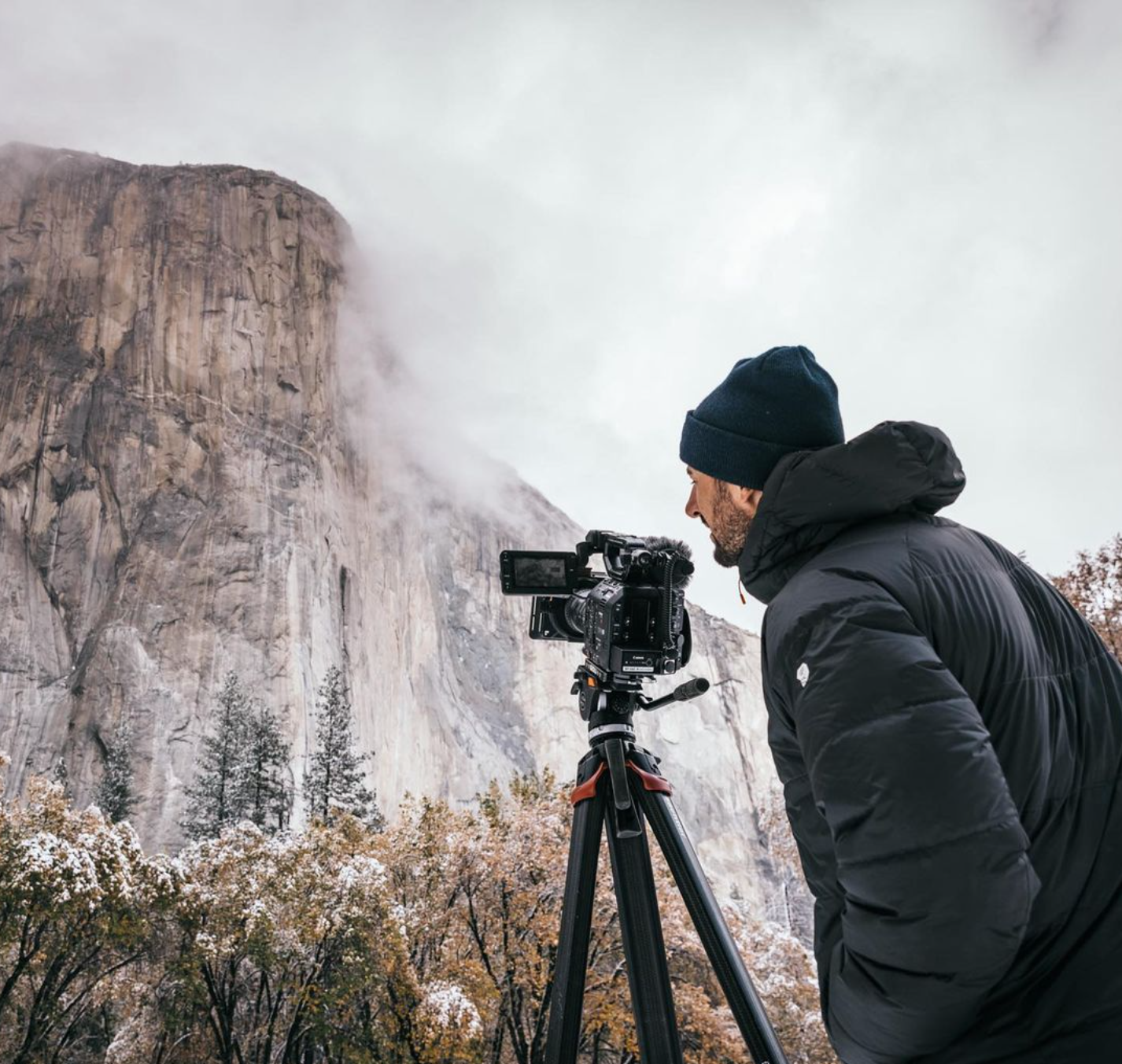 ---
Jon Glassberg turned the focus adjustment ring, and the climber in his viewfinder came into focus. It was American Olympian Brooke Raboutou on boulder number two in the Tokyo Olympic finals. The last move was big, and I mean big. The clock ticked away. Had someone rigged the clock to eat time faster than usual? It felt that way. Raboutou sank, readjusted her stance, and went for the final hold. Glassberg hit the shutter—click-click-click—it went in rapid-fire.
"You've been climbing for, what—two decades?"
"More or less," Glassberg, an adventure and sports photographer and filmmaker, replied. His work appeared in our Women of Climbing Calendar this year, featuring Heather Weidner cruising up Castleton Tower.
"How do you feel seeing climbing on the world stage? Did you think this day would come?"
"Yeah, I knew, and I've been looking forward to it."
Glassberg spoke to me through a Zoom screen window. The office in view behind him was sleek and modern; a tall wooden table with hairpin legs, a barstool upholstered with a brown leather cushion, a large computer monitor, and dim lights for editing photos. He spoke with confidence and assertiveness that only veterans of the industry possess. Glassberg was sure, always.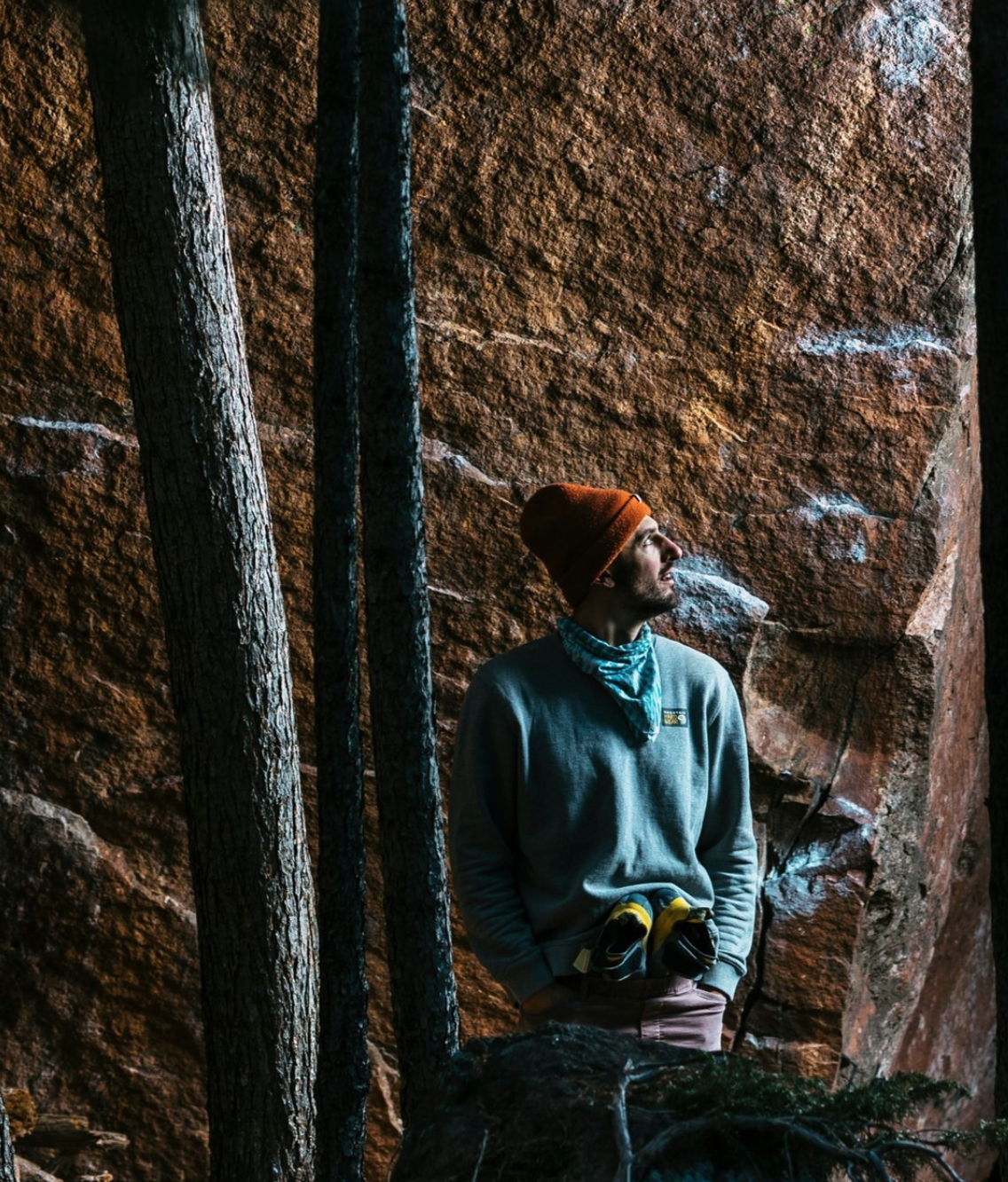 When Glassberg was in college in the early 2000s, he started a collegiate climbing team. The sport of climbing was different, to say the least. "If you could even call it a sport back then," said Glassberg. He wished climbing had a more traditional path like football, but it was just him, his buddies, a few bouldering pads, and a camera back then. It looks like the sport is finally going in the direction Glassberg wishes it would.
So when Glassberg described his experience photographing the Tokyo Olympics, it was as if he was back on the scene again, and his face lit up. "Everybody was very, very excited to be there. You could feel the energy. The psych. The excitement to be there, to be a part of this historic moment of our sport's debut on the world stage." Glassberg remembers the moment when medals were handed out; he describes it as a kind of "validation" of a long process that felt like a jolt of adrenaline and a breath of relief at the same time.
Among the many climbers he photographed at the Olympics, some he knows well. The American athletes Raboutou, Nathaniel Coleman, Kyra Condie, and Colin Duffy were climbers Glassberg had worked with and climbed on numerous occasions. "Does your relationship with your subjects translate into your work?" I asked.
"That's a difficult question," said Glassberg. "The answer is both yes and no. It is special seeing the fruits of everyone's labor pay off through the lens when you know the athlete you're photographing. On the photography side, well—it's about the kind of eye you have. Anyone can learn the technical side of photography, especially with all the resources you can find online nowadays. Of course, having a strong background in climbing helps you capture climbing in its truest form, whether that's big wall climbing or competition climbing. It's a lot easier to have fun photographing something you're passionate about."
Glassberg attributes the success of him and his production company, Louder Than Eleven, to the bones-deep passion he and his team have for climbing, the outdoors, and the art of photography. When I asked him about working with subjects he isn't as passionate about, he laughed and shrugged the question off. It wasn't a consideration for him. Passion is his only motivator. "And paying bills, too," he joked.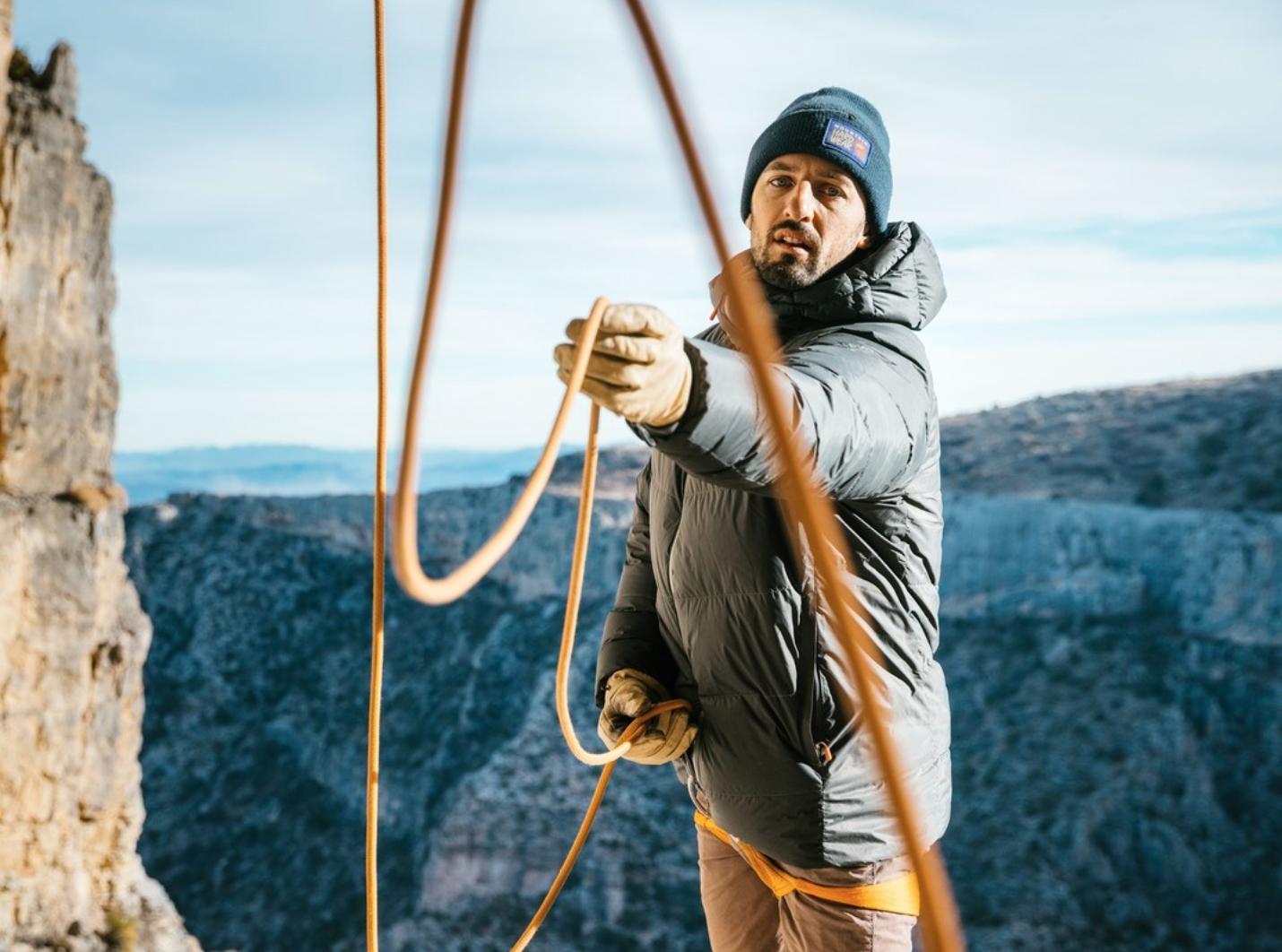 It can be tricky to blend passion and career. I asked Glassberg how he avoids burnout. "Diversity in the type of coverage," he said. If he photographed competition climbing all the time, he'd go insane. Sometimes Glassberg and his team shot expedition climbing, big wall climbing, the hardest trad-lines in the country, commercial shoot in a studio, or forget his camera at home and go bouldering by himself. The bottom line was, "I'm constantly doing different things. I'm constantly working on a million different projects at once," said Glassberg.
There was a short pause. "I'm a little bit of a workaholic. I would go crazy if I just sat on the couch and watched TV. I want something to be happening, always. That's what I like to do.
But Glassberg's definition of a workaholic doesn't seem to fit the traditional sense. He wants to be out there, engaging in the sport that has given him so much. He loves the sport, not as a form of escapism, but because he lives the life he wanted as a young climber. He wants to be shooting all the time. According to him, it's the only way to make sure you capture the coolest stuff out there.
When the pandemic shut the world down, he was stressed and stumped. Who wasn't? Glassberg found he had time, reflected, and channeled his energy into something else. Back in the early 2000s, the first V15 boulder was established. Glassberg was instantly intrigued. It was a glass ceiling, and he wanted to know if he could touch it, even break it. As the years went by, Glassberg's production company Louder Than Eleven became more and more successful, but the idea never left his mind—V15; I think I should try to climb that.
"I'm a big guy," he said with a laugh. He was six foot three and 190 pounds. "There are very few guys my size that is climbing V14 or harder. Physiologically, if you think about strength to weight ratio, I was challenged." He paused for a minute, peering through the Zoom screen. "You might understand that, being a shorter than average climber."
"I do," I said. Climbing grades deviate the most for people on the opposite ends of the height spectrum.
"I hate using that excuse, but the logical side of me has always questioned whether that grade would be possible for me. I've been climbing and training my whole life, so I know the limits."
"Is that a self-imposed limit?"
"No."
"I could train as hard as I want, and I'll never be an NBA player," I joked.
"Exactly."
Glassberg knew he had to find a boulder that was perfect for him. Lucky for him, he found one, The Nest in Nevada and buckled down. Nine days later, he broke his glass ceiling.
"Who knows if this stupid thing I did was actually V15. I'm comparing it to other climbs I've done," he said with a grin. "Grades are so subjective."
What mattered to Glassberg was he found something right on his physical and mental limit, and he gave it his all. "That's something every climber should embrace," he said. "It's your limit to test. You will see the beauty of the line and the climb."
"Who gave you those philosophies? Who inspired or inspires you?"
"I looked up to the legends of the sport," Glassberg replied. "When Lynn Hill climbed The Nose in a day. I remember that. It was so far beyond anything anyone had ever done. It was so cool and powerful."
Glassberg remembers himself as a teenager, looking up to whoever is in the spotlight. While his aspirations have shifted slightly since then, the mindset has not changed. He continues to be inspired by cool and powerful. Who isn't?
The topic returned to the Tokyo Olympics. "These Olympians inspire me," he said. "The mental game, the ability to strategize and execute on the spot. On the world stage, those who champion the sport and represent it so well—what we do and what we love."
"Last question for you, Jon. What would you say to an aspiring adventure photographer?"
"Work hard and pay your dues. Easier said than done. Show up in whatever way you can. Keep a learning mindset. Create as much as possible, and be willing to put yourself out there. I mean," he laughed, "we made some terrible, terrible films back in the day—that's okay. It's all part of the process."
"Thanks for chatting with me today, Jon. Let's touch base next—"
"—Oh, and climb a lot. And have fun."
Don't forget that. Climb a lot. Have fun.