Hi, it's Cricket here, and welcome to Cracking the Crag! This series is brought to you by––uh, nobody, we're not fancy enough to have official sponsors. Nevertheless, I would like to give a special shoutout to Fred's espresso maker. This series wouldn't be here if it weren't for that mighty machine.
Today we sat down with Jess Talley, a swiss-army knife of a woman. She is a photographer, a writer, a director. She's working towards her Ph.D at the University of Paris. The action shots from the Tokyo Olympics? That's her work. Jon Glassberg slapping up Rock Hard in Mount Evans? That's her's too. Lifestyle shots for brands like Mountain Hardwear, The North Face, and La Sportiva? Jess. Freaking. Talley. Chances are, if you've flipped through a climbing or outdoor magazine, you've seen her photography.
We don't want to brag, but—okay, we'll brag a little—her work is in our 2022 Women of Climbing Calendar.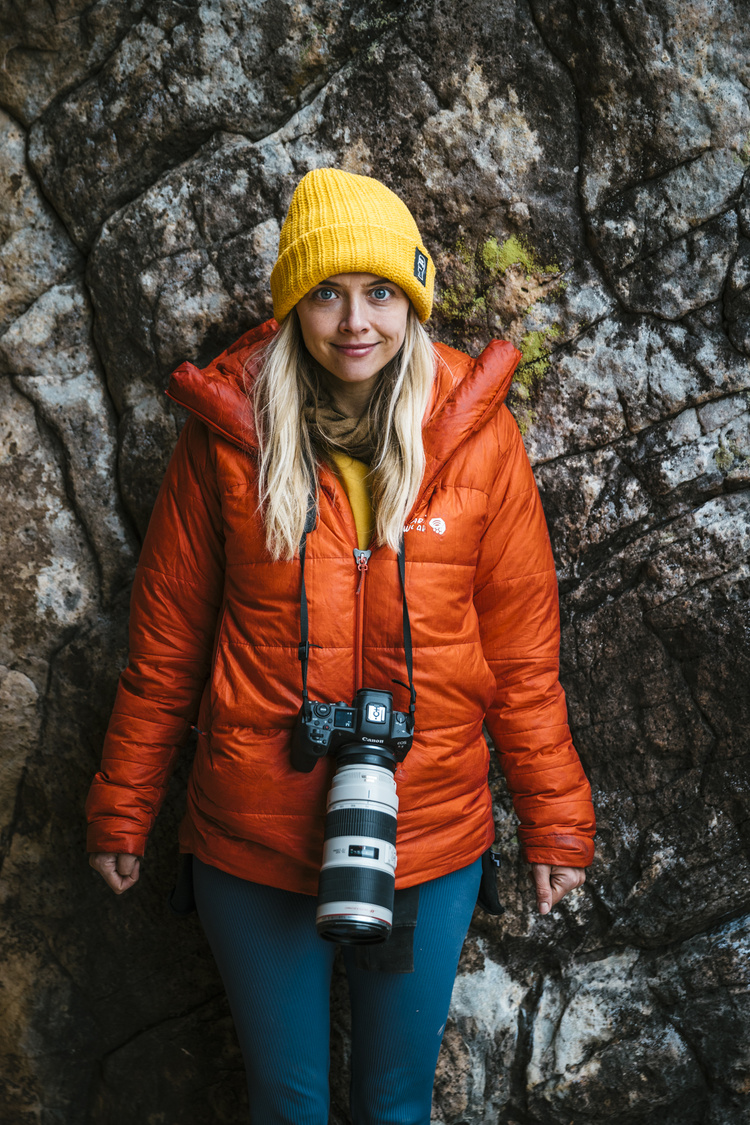 =
---
Jess Talley wore a brown sweater, glasses and had her hair tucked behind her ears. There was a stack of books on her desk, just barely visible from the Zoom window. Her tone is conversational, and she pauses between her words with the occasional hmm or uhh, making it feel like I was talking to a friend.
It was the last day of summer. The air was smokey from wildfire smoke in the west. Natalia Grossman and Brooke Raboutou chatted as they hiked. Neither of them seems to feel the weight of two crash pads or the thin air up high in the mountains. Climbers and hikers on the trail stopped and did double-takes. "Is that… Natalia and Brooke?" one whispered. "Shit, it is them," replied the other.
Talley walked behind them. She had been following their progress for a while as they ticked off double-digit boulder after double-digit boulder. There has been a lot of speculation of where the two American climbing superstars were heading in the media. Where they were heading, Talley didn't know, but the two girls were unstoppable, Talley knows.
"It was eerie," said Talley.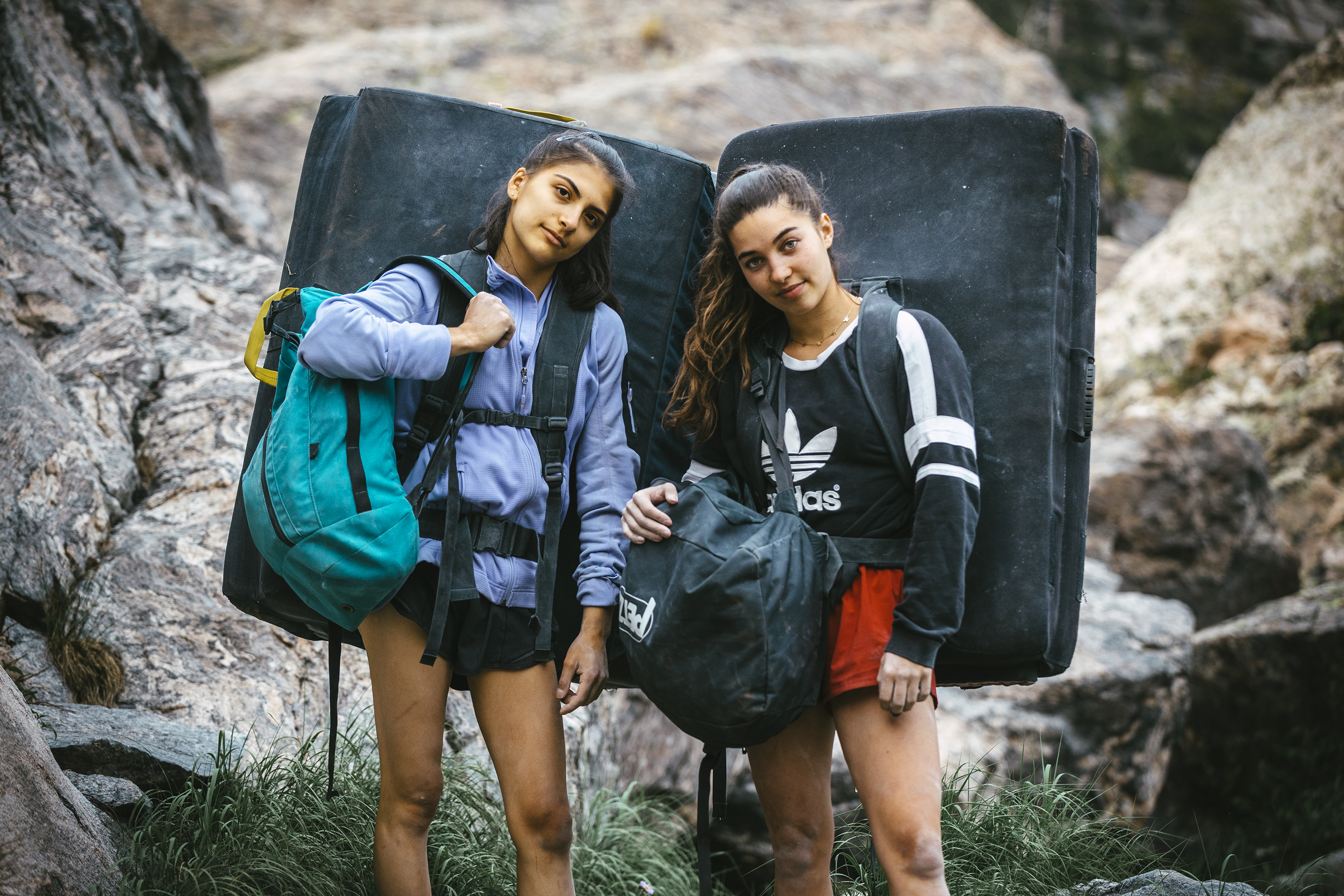 Talley knows the popularization of climbing brings even the most unlikely of people into the community. "That is good," she was adamant. There should be no gatekeeping in a sport that brings all the participants joy, confidence, and relief.
"But why aren't there more room for the female perspective?" Talley wonders aloud. "I believe we need to be intentional about it, yes, but I secretly hope that the female gaze will become more and more prevalent without people realizing it."
Talley's thoughts are echoed by many others, ourselves here at Sharp End included—hence why we publish the Women of Climbing Calendar rather than the Climbing Calendar. Her thoughts aren't limited to the climbing community and industry either. How much of popular media and mainstream news attach the female gender to titles? Female Engineer. Wife of so-and-so. Female Journalist. You never see anyone write, the Male Journalist. They are just a journalist.
When I asked her what kind of climbing stories she wanted to tell the most, her answer was fast and sure. "Women in climbing."
The topic led Talley to think back to her time at the 2021 Tokyo Olympics as a photographer. "Special does not begin to describe the experience," said Talley. "So few people got to experience it in person. I felt lucky."
The format was exciting; a small mistake could drop you from podium to twelfth place. The challenge with climbing's debut on the world stage, Talley says, is how to present this niche sport to a non-climbing public. Climbing competitions were in the spotlight in the past, but viewership steadily declined because the competitors' measured and controlled approach to climbing wasn't exciting for the spectator.
"It was an honor to capture those Olympics moments. Climbing competition has come so far," says Talley. "A lot is going to change. What are the wilder implications that will ripple across the climbing world?"
On the world stage, she noticed a lack of female voices telling that story.
There is a difference between female stories and female voices. An equal number of male and female competitors competed at the Olympics, "but all the routesetters were men, all the IFSC photographers were men," said Talley, describing her frustration at the gender disparity she witnessed. "I want this problem to fix itself. But it won't. The industry seems okay with showcasing equity on a visible level, but under the surface is a different story."
The people in front of the lens are changing. It's time the eyes behind the lens change too.
This topic leads to the talk of privilege. Talley has high hopes that the question of privilege will become less and less of a big issue. In five years, ten years, she hopes the climbing community's landscape has changed enough that we're talking about something else. "But that's saying the problem will go away in less time than it took to create," I responded. She nodded, acknowledging her wild optimism.
Talley wants the next generation of climbers to enter the sport with a diverse group of people to look up to. That thought was heavy on her mind as she photographs Grossman and Raboutou in Rocky Mountain National Park. Talley has been holding a camera for over two decades, and she feels the full weight of the responsibility. The silent documenter holds more power than most realize.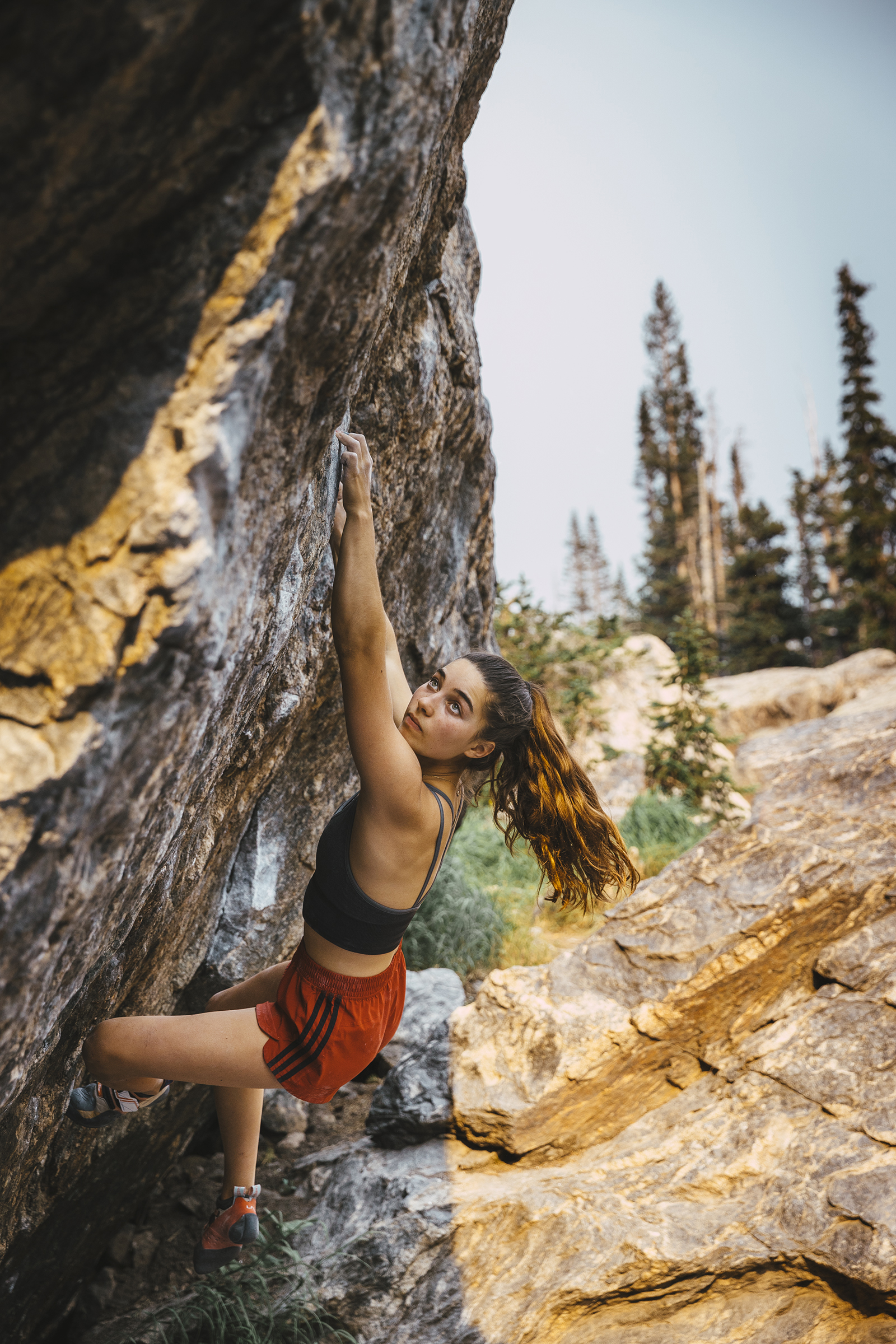 Talley knew why her husband, Jon Glassberg, another accomplished photographer featured in the 2022 Women of Climbing Calendar, didn't photograph Grossman and Raboutou himself. Glassberg has known Grossman and Raboutou for longer than Talley has.
"Brooke and Natalia are bonafide badass climbers who are changing the landscape for the next generation of girls getting in climbing," said Talley. Glassberg and Talley both knew there is a lot of subtlety that translates differently between the male and female gaze.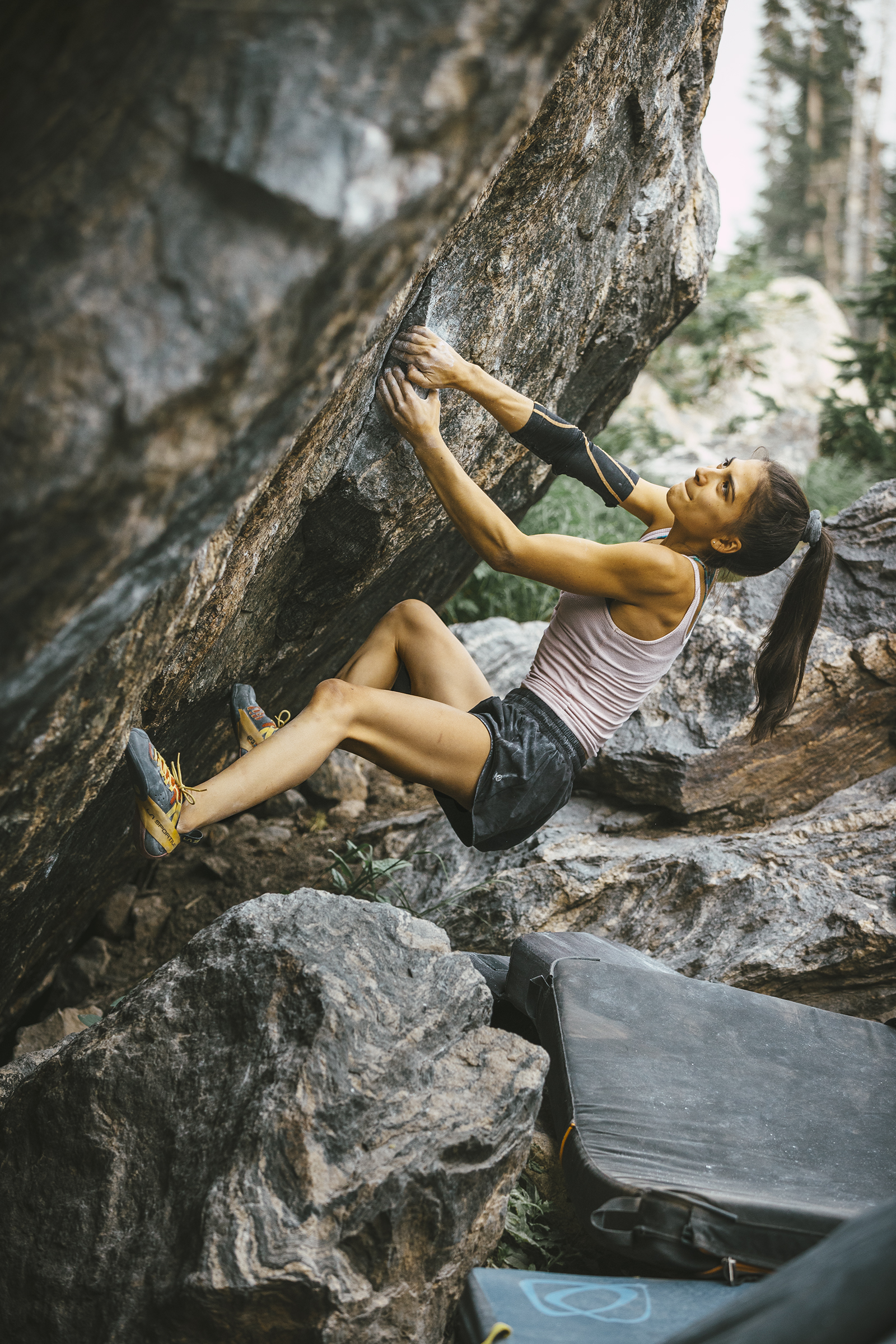 Like Talley, my significant other and I work together, and personal curiosity took over in my next question. "How do you and Jon balance your work and personal lives?" I asked.
Talley laughed, but her expression was hard to read. "We ask ourselves that question all the time," she admitted. "We talk about each other's work all the time. Feedback is given over dinner, while doing house chores, during dates. We don't always peacefully agree," Talley laughed even louder and put her hand to her heart, "but there is a lot of respect for each other's style."
"What are the pros of working with your husband?" I asked.
"If I need someone to come hold a light while I shoot, he's always there," said Talley. "To me, that's a luxury."
"And the cons?"
"Figuring out how to support each other and support ourselves," she said. "I didn't want to go shoot Jon on Rock Hard. I wanted to take a rest day. But I went because the reliability of your partner is what makes a good functional team."
I flipped through my notes. "One last question for you, Jess. What advice would you give your 18-year-old self?"
Talley didn't hesitate to answer. "Embrace the hard and uncomfortable questions. It will pay off later."