Hi, it's Cricket here, and welcome to Cracking the Crag! This series is brought to you by––uh, nobody, we're not fancy enough to have official sponsors. Nevertheless, I would like to give Fred's espresso maker a special shoutout. This series wouldn't be here if it weren't for that mighty machine.
I sat down with adventure power couple Genevive Walker and D. Scott Clark. I first met them in a noisy bar in Golden, Colorado. Our mutual friend looked at me, wide-eyed, "you don't know G-Walker and Scott?!" And promptly made me feel a little stupid for not knowing who the cool kids are. Genevive and Scott are indeed the cool kids and the kind of people you want around all the time. Enjoy this conversation with Women of Climbing photographer D. Scott Clark and climber Genevive Walker.
---
"You know, I don't always feel comfortable in front of the camera," said Walker. She glanced over at Clark.
I was a bit shocked to hear this. Camera shy is probably harder when your fiancé is a photographer. Walker is among the goofiest, most boisterous, and confident emanating women I've ever met. She yells the loudest, "come on, you GOT this," and smiles the widest and laughs the hardest. On the other hand, Clark is quiet, reserved; when he laughs at a joke, you know it's a good joke—you can tell he keeps his goofier side for those closest to him.
The pair of them sat close together, peering into the Zoom screen. They just returned from a trip to Spain, the summer tan and post-traveling high evident on their skin and smiles. Walker was preparing to leave for Mexico, guiding an all-women's climbing retreat in El Potrero Chico. After that, the pair would meet up in Chattanooga, Tennessee, where they planned to spend the winter.
Clark and Walker made the perfect pair. All of Walker's magazine cover moments are captured perfectly by Clark, who has a camera attached to him like a fifth limb. I could not picture Walker being camera shy.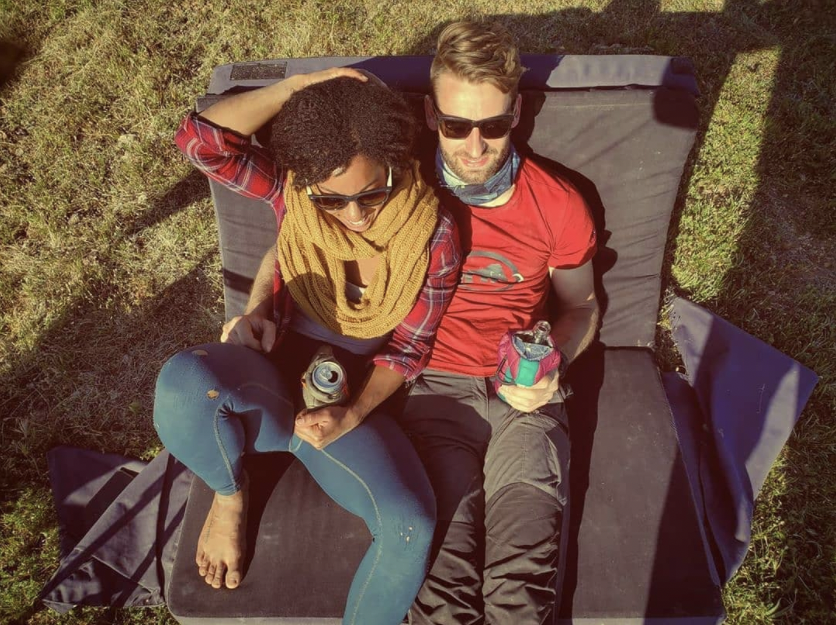 "I'm better in front of photographers I don't know," Walker continues. "I don't want Scott to see me as an awkward person, I don't want to disappoint the person I love the most. I don't care about the other photographers."
"I hope my photographs," Clark paused, "I hope my photographs show you who you are."
I wasn't used to this, so I stayed quiet for a moment, letting the silence sit between the two of them through my Zoom window. Walker looked over at Clark, a smile curling up the corner of her lips. Clark smiled back.
"I usually look at photos of myself, and I hate what I see," said Walker. "I never considered myself a photogenic person. I think I look better in person; more approachable, friendlier, less, uh, crazy."
If you knew Walker only from her online presence, you might only catch glimpses of the vulnerability she felt comfortable exhibiting in this interview. Walker has been living a life on the road for a while. First out of a Hyundai, "cute, little wanna-be sports car," Walker described. It was a cramped arrangement, and her roommate was a forest mouse that she picked up along the way, but she made it work. Walker drove from New Hampshire to Joshua Tree in one breath, leaving behind city life and all expectations. From there, she went from climbing paradise to climbing paradise, living frugally as a dirtbag climber. "I thought I'd be married and own a house by now," said Walker, and laughed.
Walker is now a sponsored athlete and partners with brands that advocate for cultural transformation and reckoning in the climbing world. Her voice is confident and loud online.
"My hair doesn't flow, sway in the wind or lay softly when I climb", wrote Walker in a recent Instagram post. "My hair kinks, zig zags, and dreads when it wants to. My hair sticks straight up in the air even when I try to force it down. And most of all, my hair is wild, crazy, tough, and stubborn AF - just like me. This. Is. Me."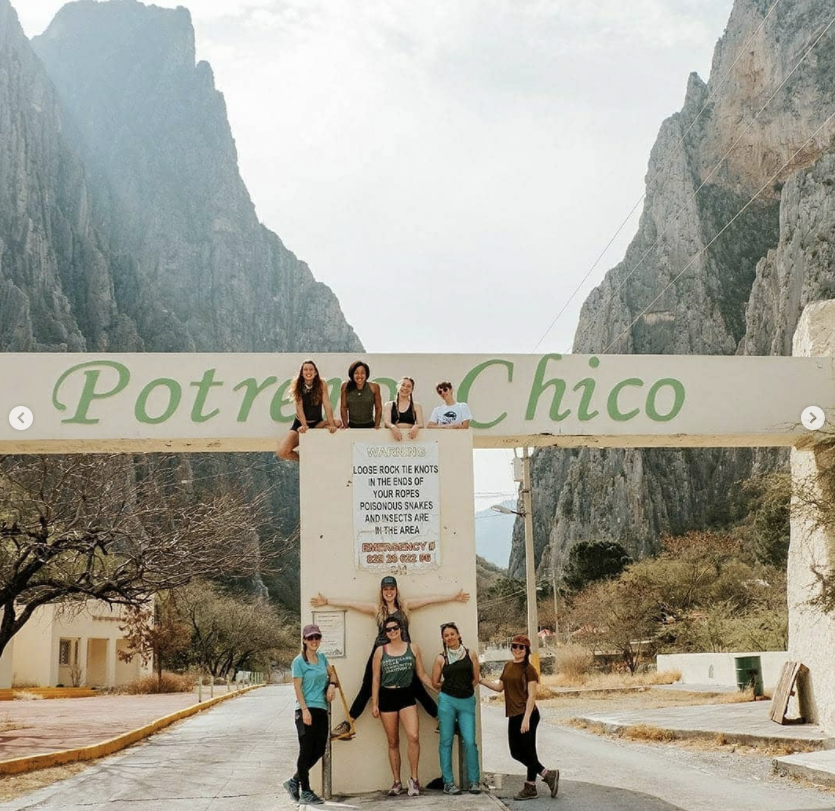 Walker didn't ever imagine a life settled down. She used air quotes whenever she said, "settle down." Clark met her when she was passing through Boulder, Colorado. Passing through turned into a three-month stay. When they finally parted, Walker headed for Indian Creek, Utah and Clark headed for the Red River Gorge, Kentucky. After three days in the Red, Clark decided he'd much rather be climbing with Walker, so he flew back to Boulder and bee-lined straight for the Creek. Not long after that, they would build out a Dodge Ram Promaster together and hit the road again, this time with each other.
"I love that I can photograph my partner," said Clark. "It's nice always having a subject, a beautiful subject. I think my photos of Genevive are better because I know her."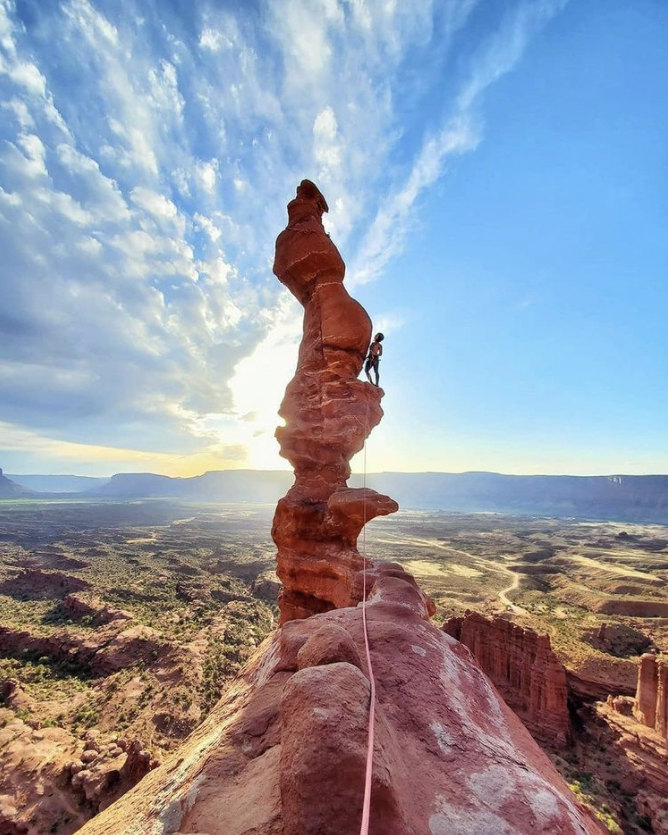 Clark has been working as a professional photographer since 2006. When he won in a National Geographic Traveller's UK photo contest in 2011, it gave him a boost, and he was sent to Patagonia to photograph an adventure race. His portfolio is a mixture of commercial, adventure, and lifestyle.
"What makes you a good photographer?" I asked.
"I was born with it," said Clark with a melodramatic air. We both knew he didn't mean it.
"Wow, you're funny," said Walker.
"Thank you," Clark replied. "I'm kidding,
Clark attributes his photography skills to taking risks. "You have to be willing to fail," said Clark. "It's the same philosophy people have in climbing. You have to be willing to fail."
When the pair thought back at the day in Techo Del Mundo in Viñales, Cuba, they both laughed. Their local, Cuban friend and route developer, Tito, had arranged for them to be picked up by a taxi to take them to the crag outside of town. A Barbie pink Cadillac convertible with a rusty door showed up. "It's as dramatic as it sounds," said Walker. There was thick jungle on both sides of the road, and the driver tore wildly through the roads. The hike took them through cow fields with a bull guarding the path. "Don't look him in the eyes!" Clark said. They entered the thick jungle and followed a faint trail up the steep mountain, finally coming to an imposing and impressive continuously overhung wall, suitably named "Roof of the World."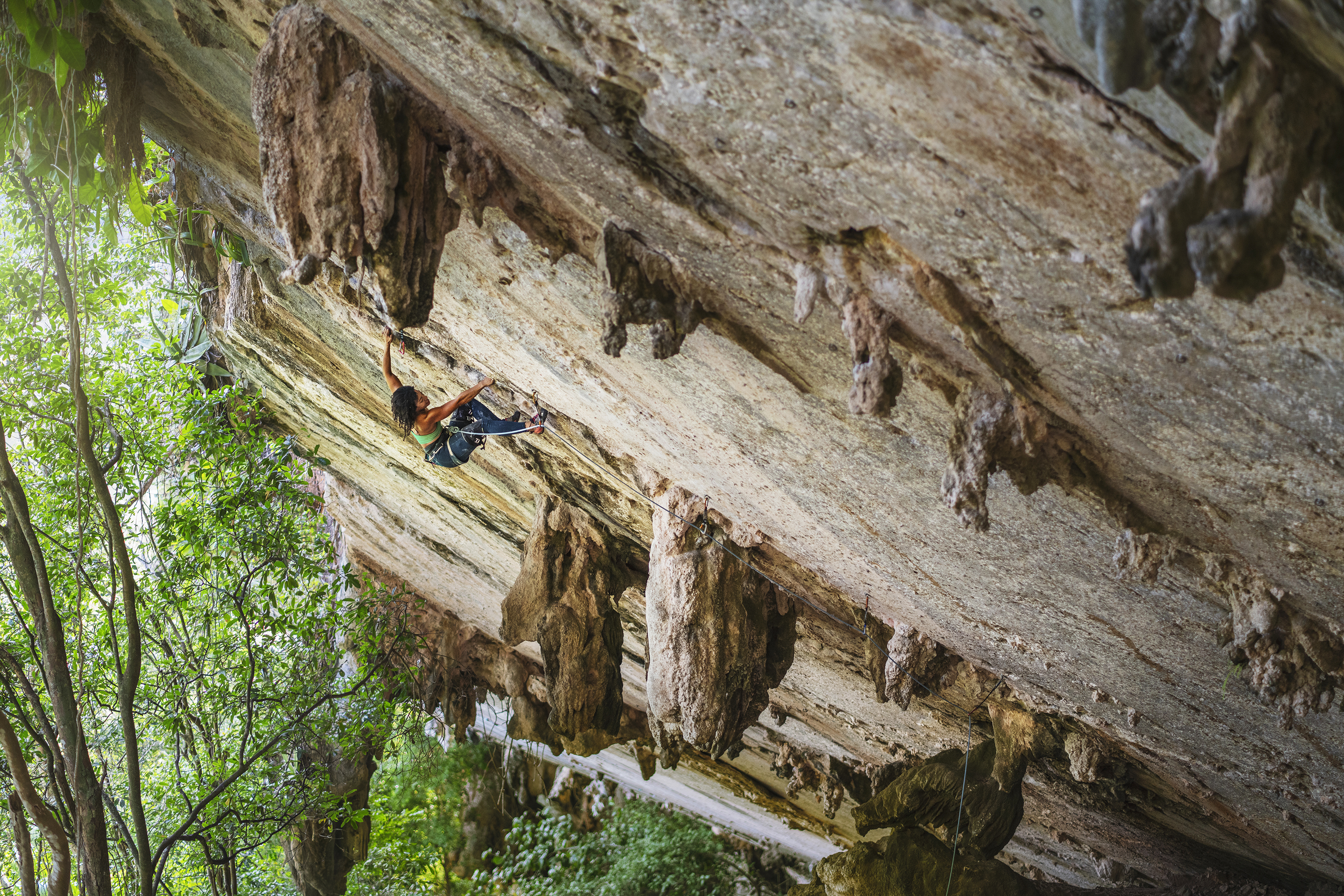 The climbing there was steep and three-dimensional, Walker's favorite style. She wrangled the hanging stalactites, trying to get knee-bars in wherever possible. The move captured in the image was the crux of the route, a powerful boulder problem. She fell multiple times, and her "power blaats" would echo through the cave walls. Clark was grateful for the crux's cryptic beta. Walker became so laser-focused on the climbing, she forgot all about his camera presence and it gave Clark ample opportunity to nail the perfect shot.
"You are so strong and beautiful in that shot," I said.
"Thank you," Walker replied. "I'm still working on self-love and seeing the beauty in myself."
"Maybe you just can't see what other people see," Clark replied. He kissed her on the cheek and got up. "I'm going to go make dinner. You and Holly continue to catch up, okay?"
Catch up, we did.