Posted by Lee Payne on 15th Aug 2022
Originally published in the Mount Evans Bouldering Guide, May 2022
Gravity is a perceived limitation. Yep. Just like all other attraction-based causes of suffering. Climbers only need heed desire, kick fear, alter ego, let it go, and let it be for that unshakable presence that sends goodness to your dome. Gravity is good as gone.
What if I told you there was a place where the stone is made of that goodness? Metamorphic rock so high-grade that grades don't matter. Gneiss so smooth that truth is the only friction. Stone so wild, horses couldn't drag me away. Well, it exists. And I kind of remember how to get you there...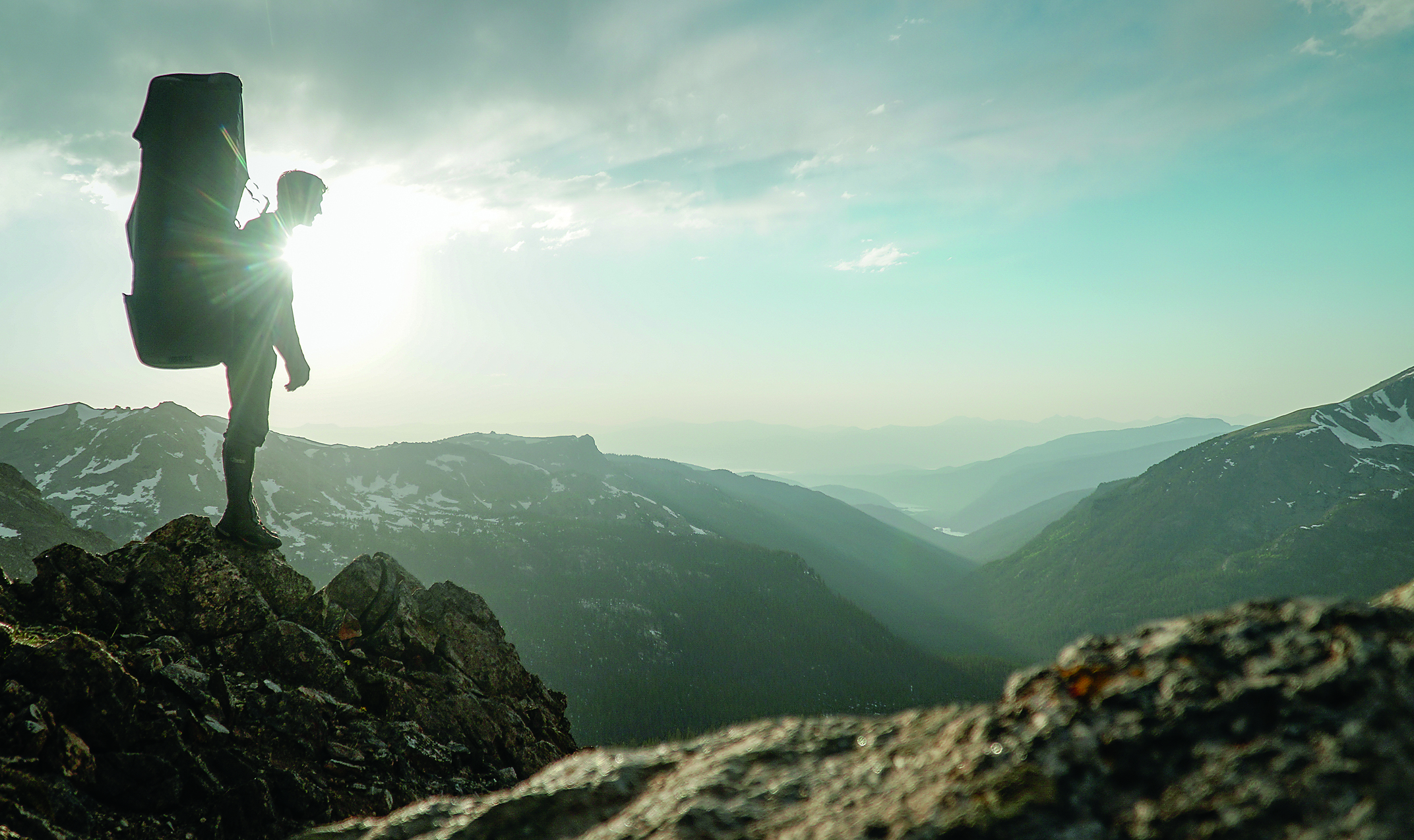 I was just out of college the first time I hiked to the bouldering at Arapaho Pass. Immediately struck by the awe-inspiring Ansel Adams landscape, slightly distracted by the silver mines, not the least bit swayed by the high-altitude lightning storms, and more than giddy that global warming was finally gonna produce; I found myself returning year over year to evaluate the receding seasonal glacier guarding the boulderfield fermenting underfoot. Each year I recruited new motivation and pushed further and further, riding the crew-thusiasm deep into the wilderness. It was only a matter of time.
Fast forward eight trips around the sun. Millenials are putting bouldering on their resumes, problem-of-the-week lines stretch all the way from the Whole Foods on Pearl Street, and #vanlife has turned every trailhead into a really chill music festival. Chaos is like 30 now, I swear Area A is getting farther from its parking, pretty sure Instagram is flagging Lincoln Lake posts, and a lot of the other climbing that use to be on the map is now well and buried for the next generation to rediscover. We needed FAs, lots of 'em. And with that, the final ingredient was boiling the pot over. Pressure. All it took was pressure and time.
Requirements to be met for that new new: Don't want to drive too far. Won't hike much further than Upper. Doggos must be welcome. Public land. And only the absolute best rock will do.
So I bought five bags of Sanitas® and vision quested the Indian Peaks again. Three days backpacking a trail I like to call love. I was driven by a first-mover mentality, one that opens the door for another, to open the door for another, so on and so forth. The ground to cover wasn't 10 square miles above 10k feet, the climbing potential wasn't too remote, the scale of it all wasn't overwhelming at all. It was just right.
Given the nature of this nature, I knew the distillation process would take exceptional teamwork. Luckily, I knew two wild animals sharing that perfect middle name. Wes "Exceptional" Walker and Nathaniel "Exceptional" Davison. And I knew just where to start­—Pilot Wave was the first line we climbed and it set the stage for an immense boulder journey ahead.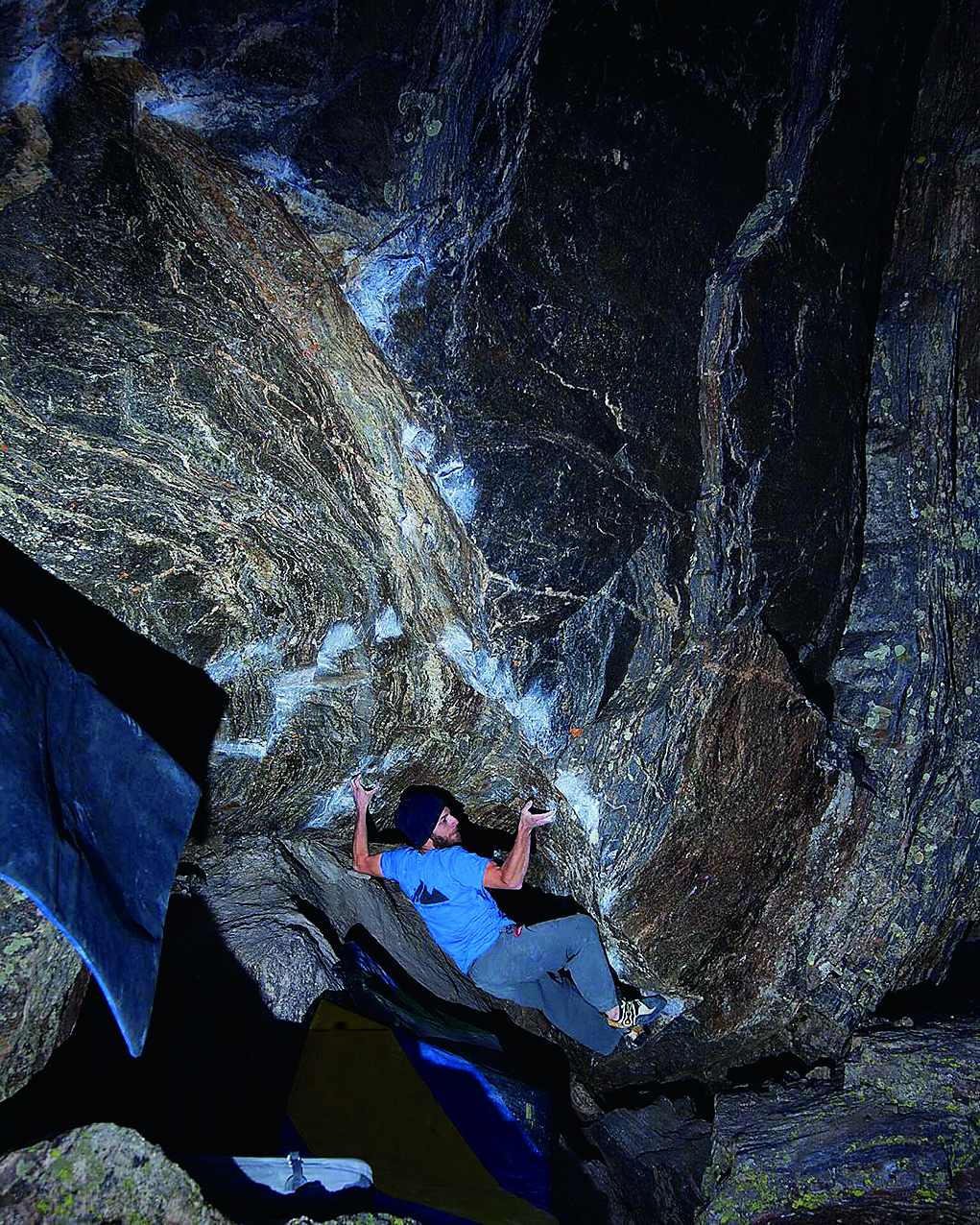 We climbed, we cleaned, we built, we grammed, wewaxed poetically, and most importantly, we tended to that intimate wilderness reality. When you are constantly focusing and refocusing your energy and attention in nature, everything around you is equally focused on your presence and impact. So we did the responsible thing by doing the responsible things. Do the responsible things, ya'll! This is backcountry bouldering in a Wilderness Area, tis to be respected lest ye be dissed back.
Ethics in hand, classics like Rogue Wave, Jasmine, Wowza, Starry Night, and Dream a Little Dreamwere all quick to tally. And because we could, we implemented a "team FA" mandate on the whole area. Maybe one day you'll get to the top of something all on your own, but I called your mom last night and apparently she use to change your diapers. Mom gets an FA. Turns out someone always helped you to where you are today. Third grade teacher who sent you to time-out gets an FA. Guy you borrowed jumper cables from this morning gets an FA. Ryan Olson definitely gets an FA. This way the whole squad shares in the glory! We did work for two seasons straight. Blood, sweat, and courage. Hard spots, hard falls, hard tops, hard lows. Nonstop. Wes clocked shifts back-to-back-to-back, climbing all day and late into the night having already coaxed some strong-willed soul like Justin Jaeger to be his alarm clock at the Flipside the next morning. Marathon days. Where hikes are measured by the common logarithm, and boulders are sent in multiples of Kobe. Dem boyz trapped hard.
And then it happened. Third movers found the area by triangulating photos we'd posted, fourth movers were crewing up to send boulders that had names, and finally that peak life we were living began to coagulate. When Connor Griffith rallied the crew at a chunk of stone that sat sandbagged as "more potential" since my first trip through the wilderthings, it set off a chain reaction that synced the whole system. The Brain Boulder big banged. And dem boyz set some of the most dome-rocking lines a backcountry boulderer can imagine.
With that, we could feel it. The area was now, and it was everyone's.
A pilot wave universe is fully deterministic, but documenting the existence of something on 2D-bound parchment only extends the illusion. Adventure bouldering is much much more than a sent bloc logged on 8a, it's an experience. So we are proposing something new here. It's your turn to hike the trails, find the lines, and discover for yourself the joy of bouldering in a wild place. Climbing is a forever thing, forever being realized. Let's keep some areas wild for a little longer.
Catch ya on the Flipside.