Posted by Jamie Emerson on 14th Apr 2022
Originally published on b3bouldering.com, 2010
As things began to warm up in June, I had few expectations. I just finished setting at the World Cup in Vail and was looking forward to getting into the mountains. I thought I would try and repeat some hard established problems, like Jade or Ode to the Modern Man, and I thought I would probably spend some time hiking around looking for new boulders.
In what became a pivotal turn of events, my friend, Dave Graham, moved in next door to our humble little abode in Boulder. We started talking about the desire to find some new boulders, and potentially even a new area. I met Dave in Chaos Canyon in 2001, and when he was in town, we would usually end up looking for and finding something good. The last time, in 2005, we took him out to Eldorado Canyon and he put up Suspension of Disbelief. We talked about driving to the Vail area (which I had previously discussed with some locals) but agreed it was too distant for daily visits. We talked about Upper Upper Chaos, which Dave and I had both explored quite a bit. It seemed there was some potential there, and Dave's drive to push things forward is incredible.
"I want to find something totally new, totally different," he said.
I was in Dave's apartment and he was on Google Earth and I was listing off places to go. None seemed quite right, but the optimism was high. After a few dead ends, I suggested we check out Lincoln Lake, near Mt. Evans. I had actually been to Lincoln Lake, at night, in 2002. I remembered a lot of huge boulders and at the time had told Ben Scott. Ben said it wasn't really what he was looking for and that he was more motivated on developing what would become Area A and then the Aerials, understandably. A small group of climbers from Boulder had developed problems up to V7 that year. This crew included Will Lemaire, Bart Strege, Chul Lee and Scott Rennak. I don't remember there being a whole lot of excitement about the place and I forgot about it after I heard from other climbers that it was of poor quality. Last year, Carlo Traversi visited the area and wrote it off. As Dave and I poured over ideas, I thought, "Maybe everyone, including myself, was wrong." If anyone can see potential in a climbing area it is Dave. It is a testament to his vision over the past years that I even suggested he look at Lincoln Lake. I had been thinking of a revisit, and after looking at the updated Google image, I thought "maybe this could be something…" Even if Dave unearthed only a couple of hard problems, it would be worth it.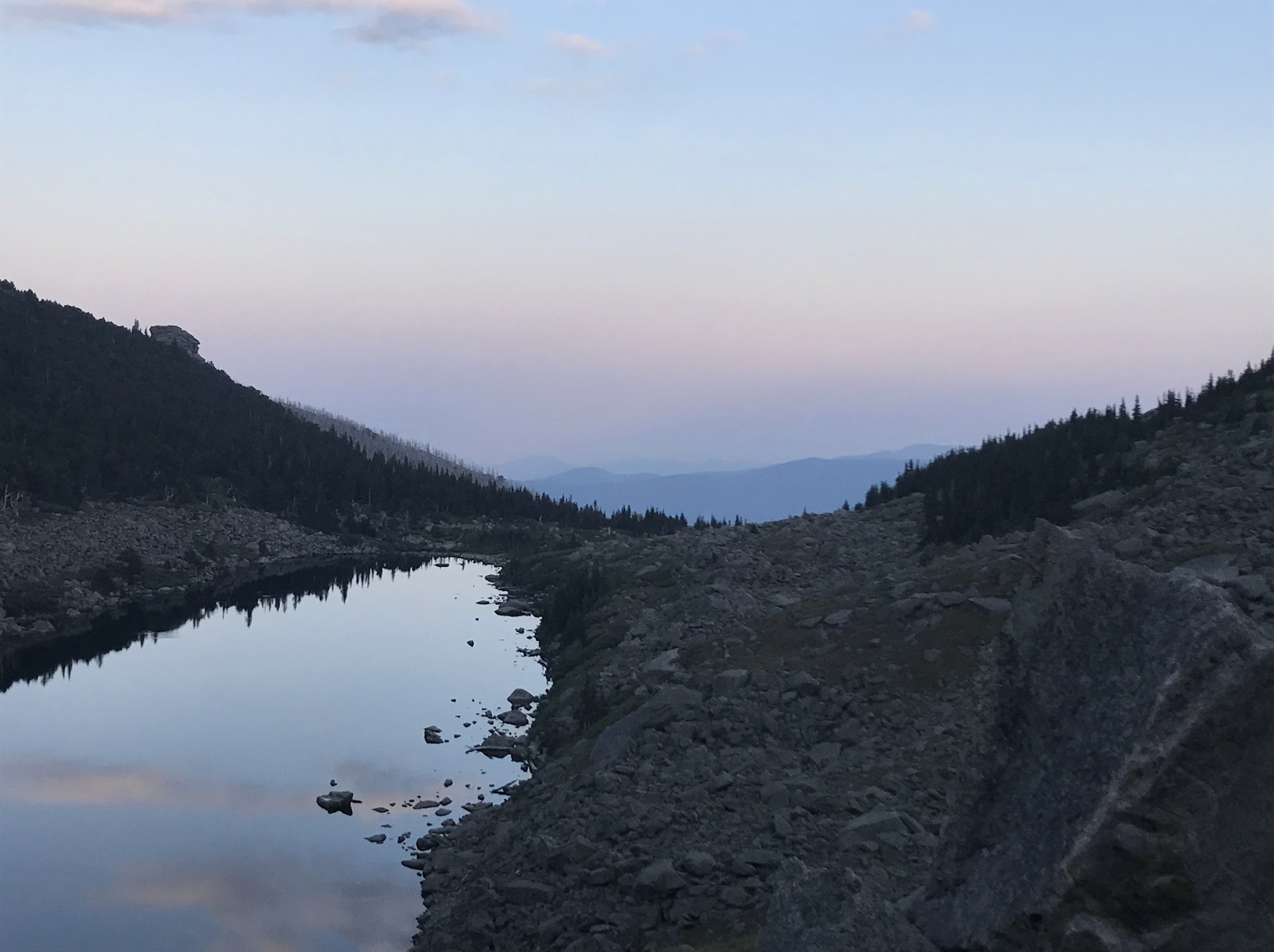 The next day, I went to work and Dave went for a drive. When he came back, he was bursting with excitement. "Look at all these amazing problems!" He ran around trying to see everything he could and took 30 movies of potential projects.
"This is IT! This is the next thing, the next amazing new area!"
I couldn't believe it. Dave had somehow done it again, basically proving many in the local scene, including me, wrong. I couldn't have been happier!
The first few days were some of the best days for all of us. Dave was running around chalking and ticking everything. I can't recall how many times I went exploring on my own, only to find Dave's distinctive chalk and ticks on the underside of some improbable overhang. I told my good friend Brian Capps "I think this is as good as Upper Chaos, and possibly all of Chaos Canyon." Interestingly enough, many who visited didn't initially have the same opinion. I heard one strong climber say, "There are a few V14s and not really anything else."
I think one of the most challenging things about developing a new area is to envision the lines. Sometimes, when things like No More Greener Grasses at Area A are discovered, the climb is quite obvious and goes on to become a classic. But most of the time, the things people end up enjoying are not the NMGGs but the easier, more accessible lines. The difference between a fresh piece of granite and an established boulder problem, complete with chalk, ticks, a name, and beta can be astounding. There is no one that I know of who is better at seeing that difference before it happens than Dave Graham.
Dave's vision that summer was incredible. He continually sought out, cleaned, and established amazing problems. I don't think anyone in the world puts in as much analytical thought to the whole process as Dave. Even though Daniel (whose effort is certainly to be commended and is astonishing in its own right) did the FA of many of the hardest lines, I think that every single one of them was found, cleaned, chalked and attempted first by Dave. Often times, like in the instance of Evil Backwards, The Great War for Civilization, or Death Trout, Dave found the line, figured out the beta, and brought Daniel there. Daniel's raw power was on display and it is hard to deny his incredible ability, but I want it to be clear that, in terms of development, Dave lead the way.
It was very exciting for me to bear witness to the utter devastation unleashed by Dave and Daniel. Not only did they put up five amazing V14s, they also added Warrior Up V15. They ascended many classic "easier" problems in the V10–V13 range. It seemed like every day one of them was adding another astonishing problem, and this may be the first time so many strong climbers were so close to such an untouched talus field. Once things got going, it was an immense amount of work, which everyone who was a part of it absolutely loved—a feeding frenzy of new, hard climbing. Highlights included Let the Right One In V14, a gigantic wall with an outrageous offset feature, The Great War for Civilisation V13, an amazing compression problem, easily one of the best in the state, We Can Build You V14, a very hard roof with a unique sloping top-out, Evil Backwards V14, with awesome rock and amazing steep climbing, The Mote in God's Eye V13, which is an incredible Ticino-style problem, perhaps the best of the hard ones, and To Your Scattered Bodies Go V13, the beautiful Ski Jump project, which sits alone on the ridge…as I type this I think nearly everything that was done was of a high quality.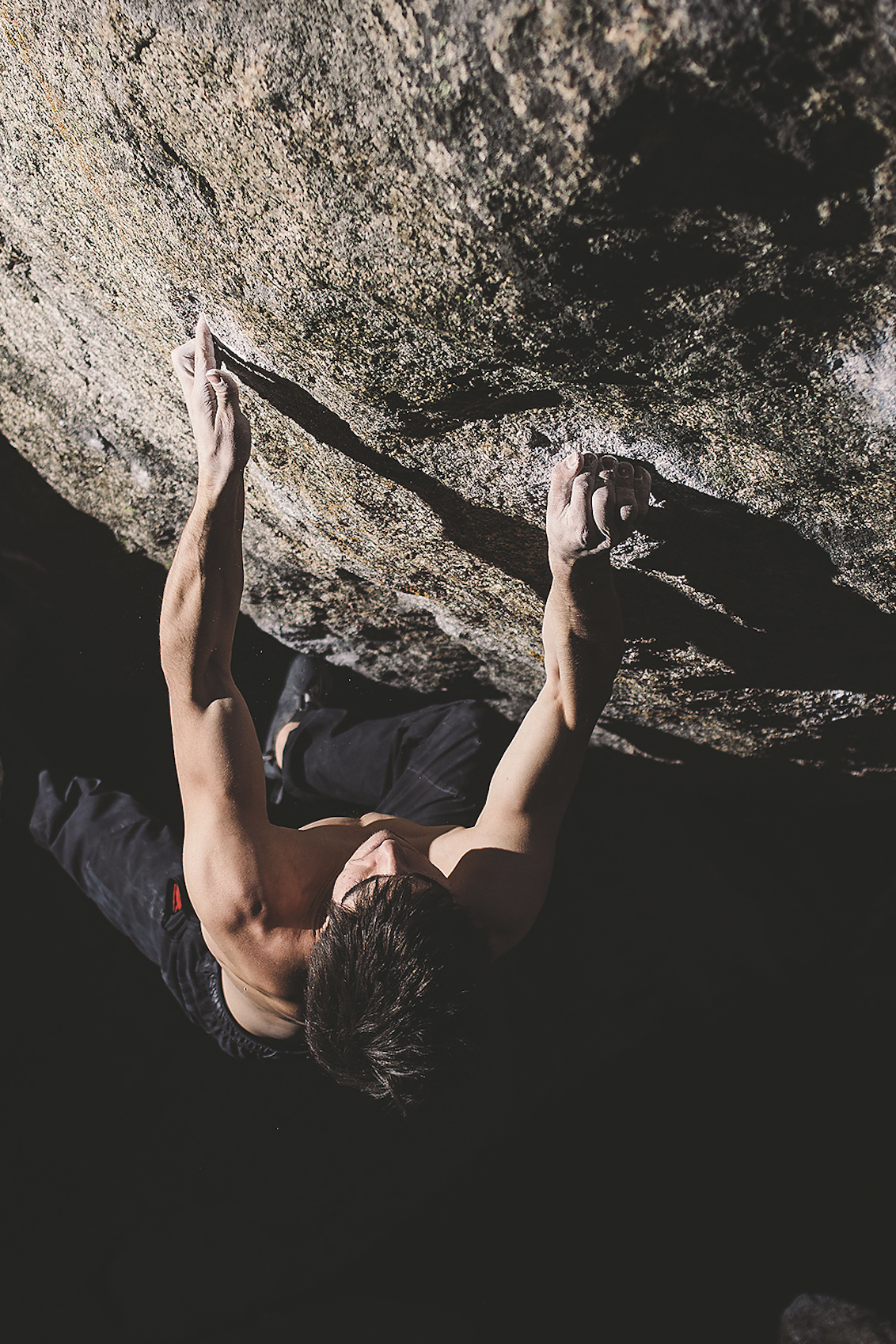 It's hard to pick the very best. Phobos V11, Confederate V6, an amazing and unrepeated arête by Kevin Jorgeson, Rebellion V9 Jorgeson FA, Small Arms (which unfortunately broke), Bebe Wolverine V12, and of course, how could we forget the classic roof Unshackled, a Jorgeson FA. Is it V9 or V10? The debate continues.
It would be remiss not to mention all of the amazing moderate problems that were climbed as well. Chalk on Rock V7 (FA Luke Parady), Cloak of the Tiger V8 (FA Brian Capps), The Anvil V8 (FA Chad Greedy), Dreamsnatcher V8/9 (FA Chad Greedy)—named for its similarity to Dreamcatcher, Bull Run (FA Jon Glassberg), A Bloody Lineage (FA Ryan Silven), and on and on. Lincoln Lake may be the best bouldering in Colorado and it's hard to believe, even now, that all these amazing problems were unclimbed for so long.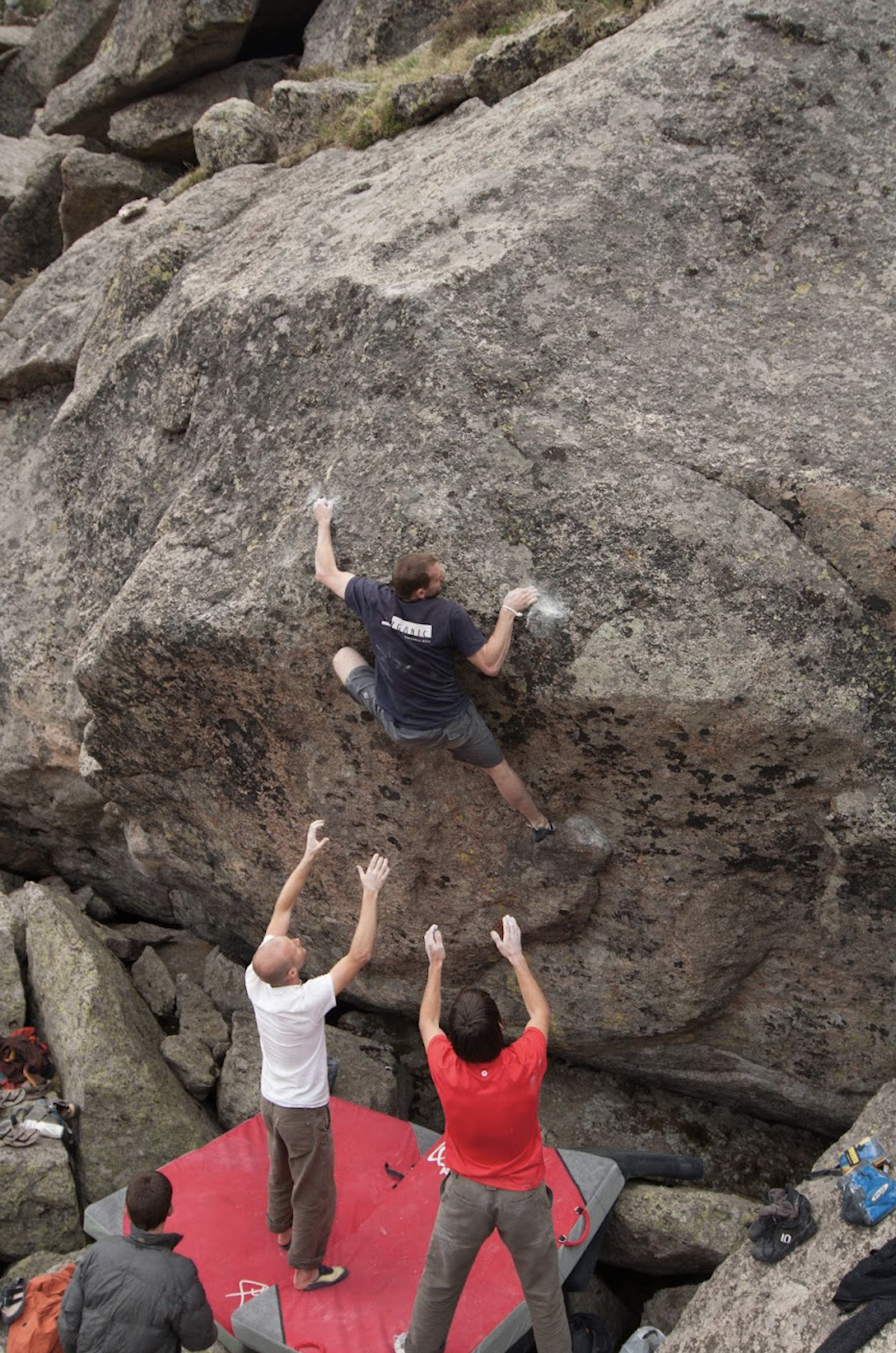 This development was not without its controversy. There were, of course, some grade wars, as Phobos got downgraded from V12 to V11, The Exfoliator went from V14 to V12/13, Small Arms from V12 to V11 and The Mote in God's Eye from V14 to V13. Some climbers who visited declared that the rock was poor and crumbling and that they weren't interested. I think many of the people I climbed with were vexed by the critique. Isn't this what we all wanted? New boulders in an amazing setting? A place to go when even the Park and Area D were too hot? More good hard problems than we know what to do with? An opportunity for the strongest boulderers in the world to put on a display? What I saw from day one (and I think those who spent most of the summer there would agree) was an amazing new arena for bouldering. The potential for hard climbing was nearly limitless, and climbers who traveled the globe saw this. Some of the rock here is on par with some of the areas in Switzerland. The scenery is spectacular and the adventure level is about as high as any bouldering area in the world. I was so thankful every time I hiked out under a full moon, a spectacular sunset, or a driving rainstorm, knowing that once again there were new boulders, a new setting, new projects, new people, and new motivation. All of these attributes far overshadowed any negative feelings portrayed by other climbers or by the media.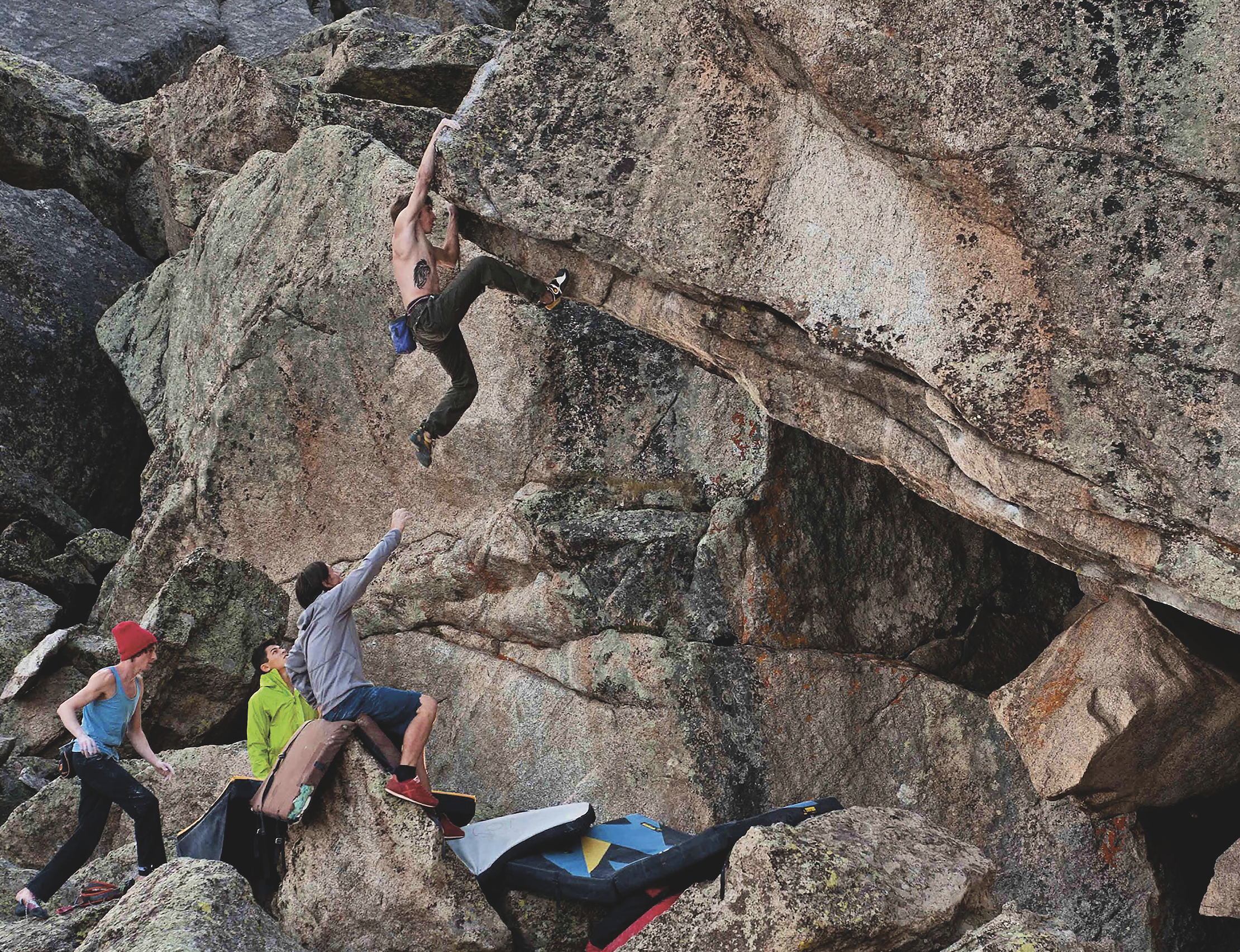 The road closed Oct. 4th, which shut down the area for the season. The 5-mile approach seemed improbable and it was nice to turn our attention to other venues. It was a great season, one I am very thankful to have been a part of. If you see Dave and Daniel, you should personally thank them for all of the new problems and hard work. I would personally and publicly like to thank Dave Graham, Daniel Woods, and anyone else with whom I shared a climb, spot, laugh, hike out, or cleaned a problem. Thank you to all the climbers that shared Wolverineland that summer! Feel free to post comments, thoughts, or feelings on the season.