Great gifts for climbers can be as simple as a book--when the book promises countless adventures in the coming year. We're breaking down our top picks to help you treat yourself and your loved ones to a grand adventure.
---
Bestsellers
You just can't go wrong with these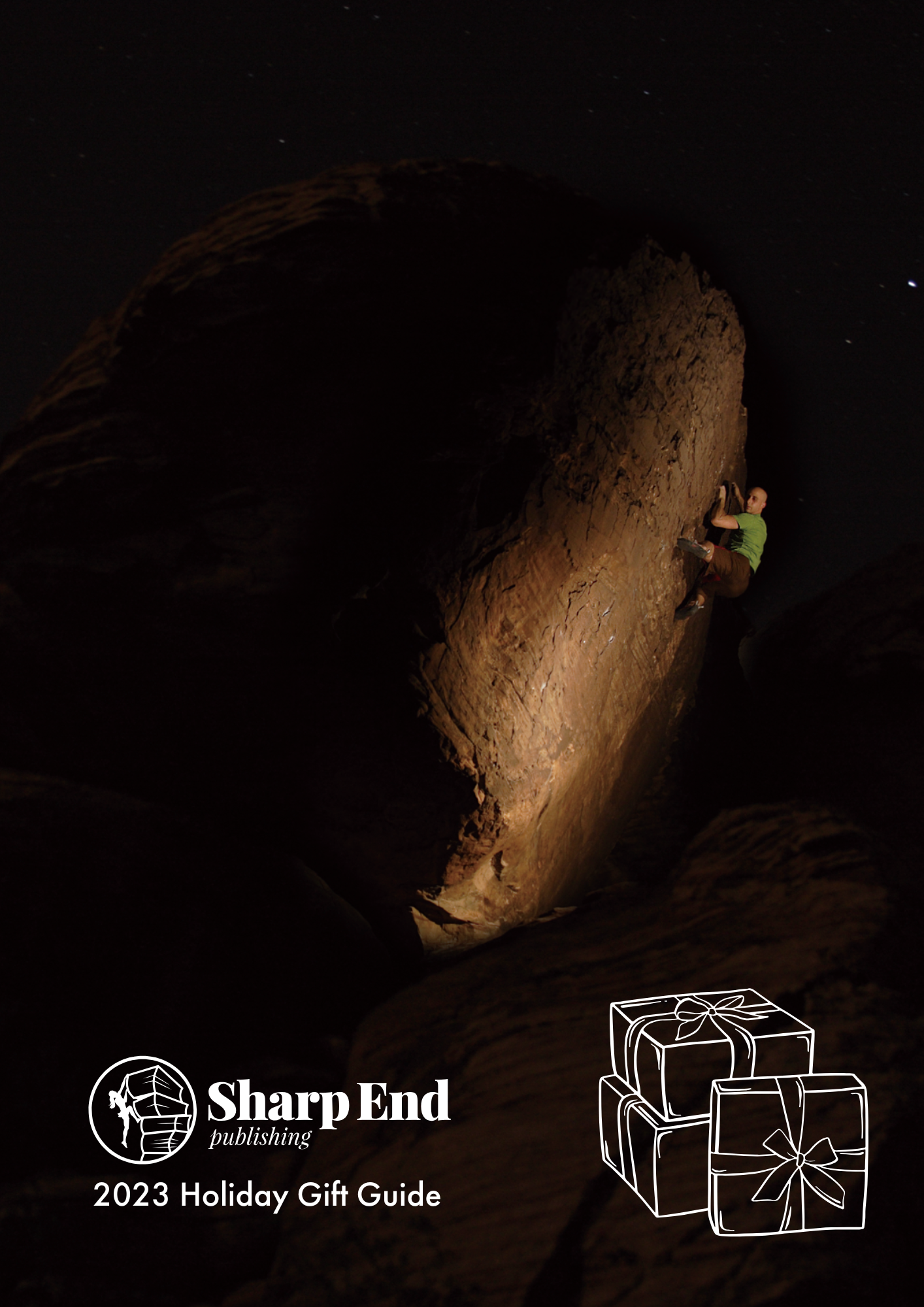 The popular Women of Climbing calendar sells out every year. This the oh-so-perfect gift for any climber in your life.
Sharp End's tradition of showcasing the boldest, strongest, baddest, toughest women in climbing continues into its 24th year of excellence. Featuring a spectacular lineup of adventure photographers, stunning climbing landscapes, and never before featured climbers, this year's calendar will be the one to beat. We've also introduced a new monthly tick-list feature to document your best sends of the month!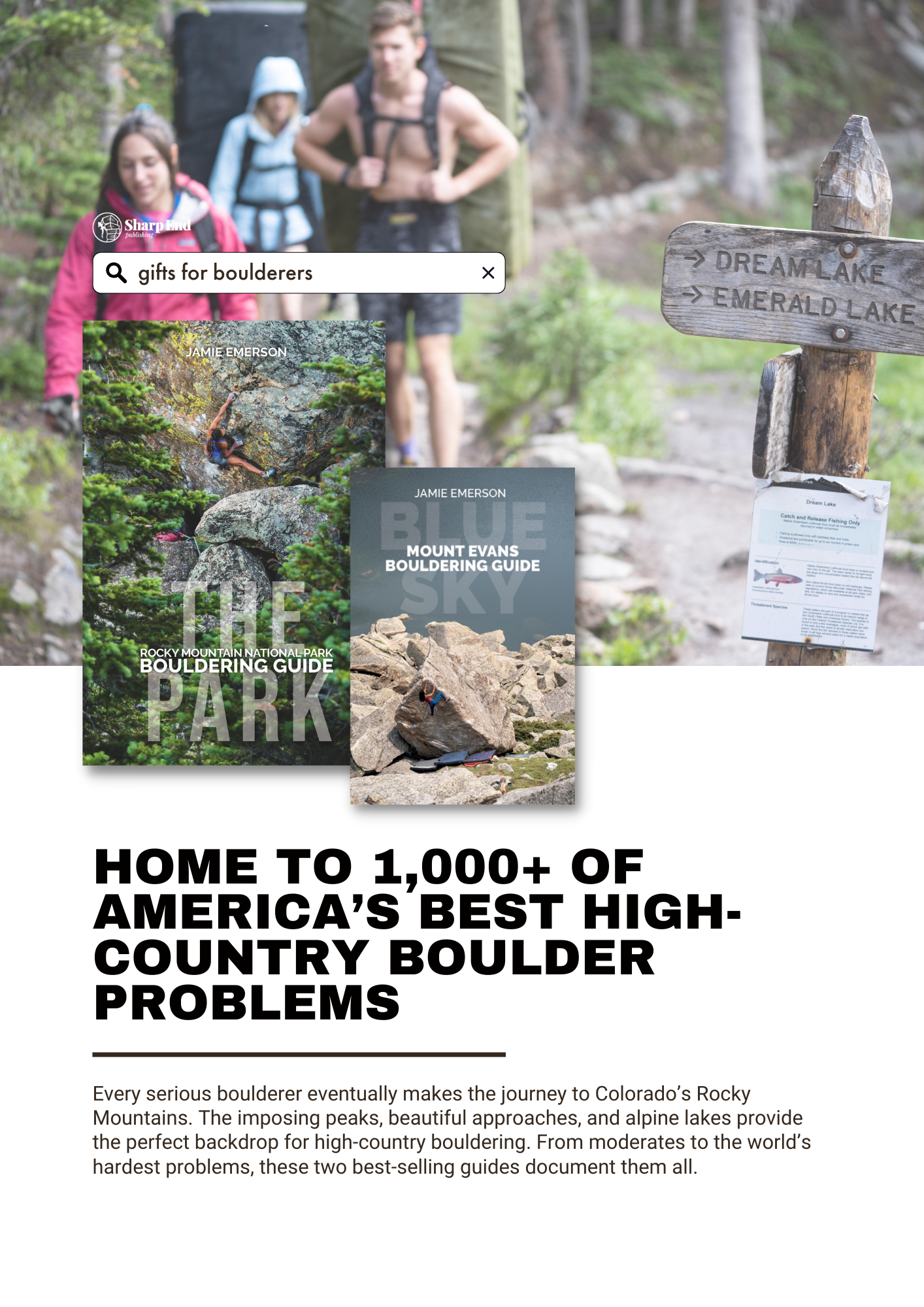 There is something for everyone at Shelf Road.
Welcome to the updated version of Shelf Road Rock. Novice climber? Shelf Road has more five-star moderates than anywhere else in Colorado. Expert sport climber? Gift them with Shelf Road Rock and challenge them to flash any of the five-star 5.12s in this limestone paradise. Already has a previous Shelf Road guide? The 3rd edition has 100 more routes than the 2nd edition and 250 more routes than the 1st edition!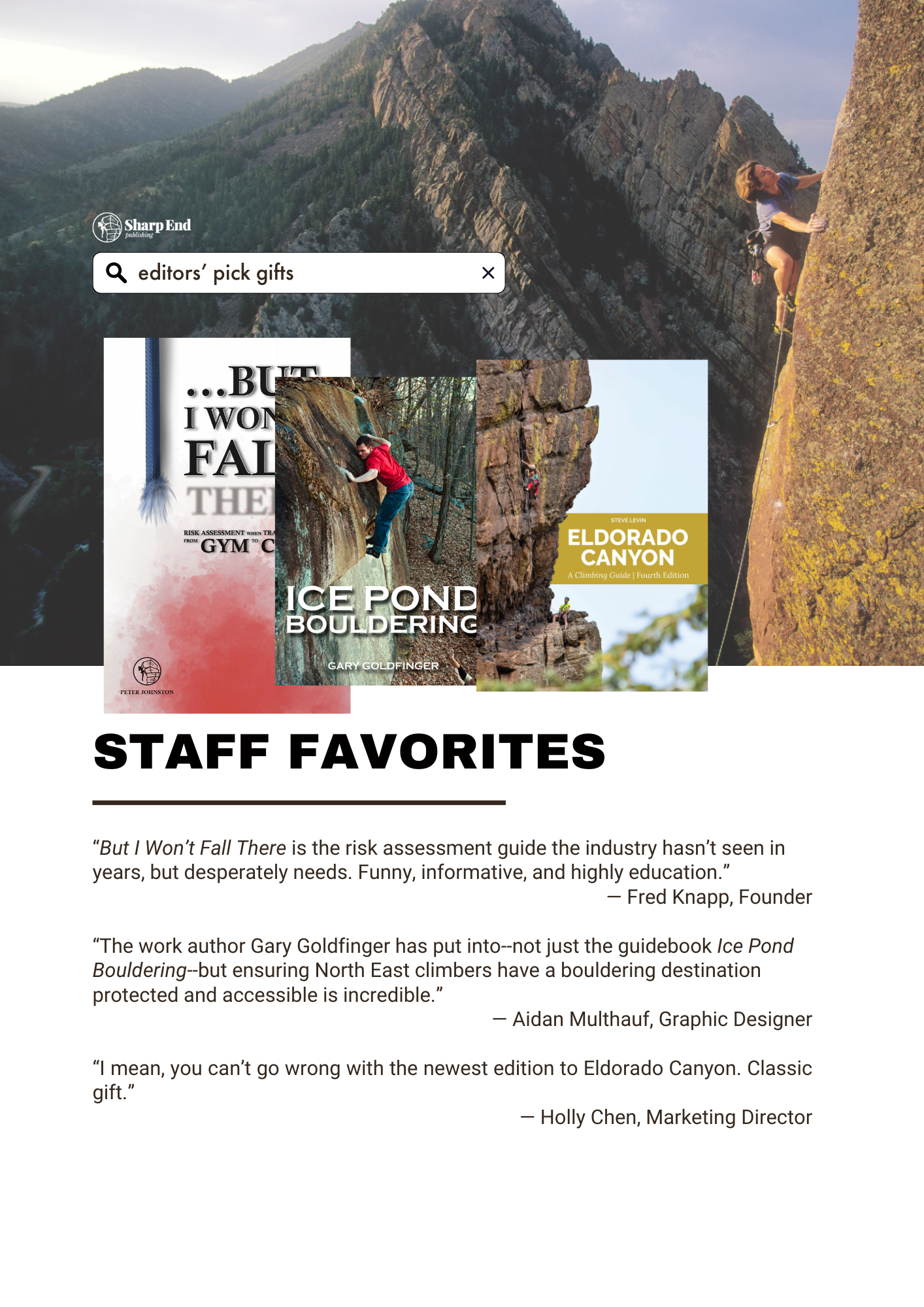 The rock climber's textbook to the psychological approach for optimal rock climbing. Climb better and have more fun.
McGrath & Elison teach how the latest research in brain science and psychology can help you retrain your mind and body for higher levels of rock climbing performance, while also demonstrating how to train and overcome fears and anxiety that hold you back. Finally, they teach climbing partners how to engage in co-creative coaching and help each other improve as climbers.
---
Gifts Under $30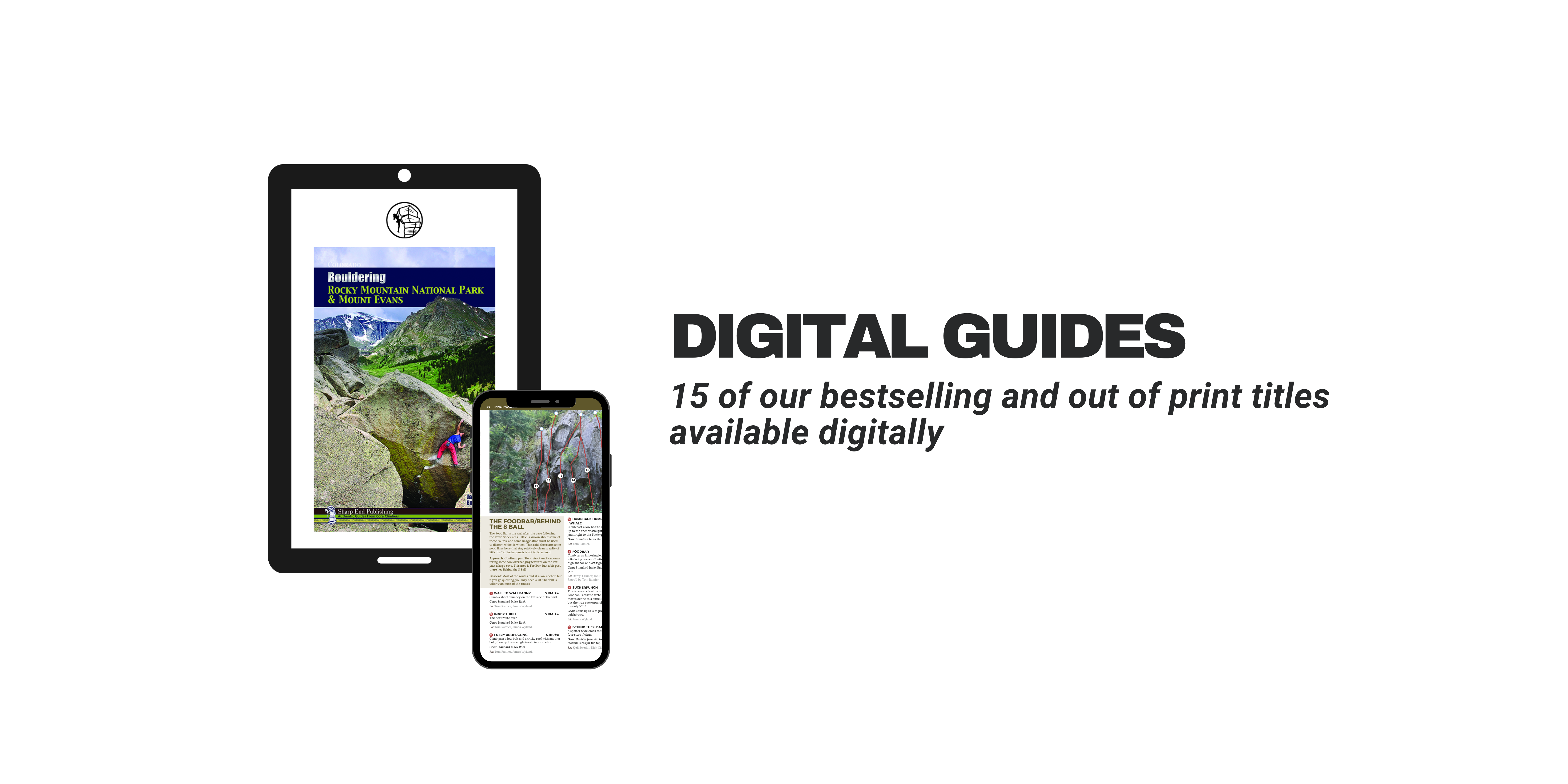 Did you know Sharp End has 15 of our best-selling titles available as e-books? While we love our physical copies, books are heavy, crag packs are never big enough, you're waiting on the new edition of Jamie Emerson's bouldering guide, and the current edition is out of print. We know the struggle.

Our digital editions fit into your phone, they're affordable, and you can gain immediate access without waiting for the mailman! Start planning your weekend adventure right now, because let's face it, it's Monday and we're sad. Browse our full library of digital editions!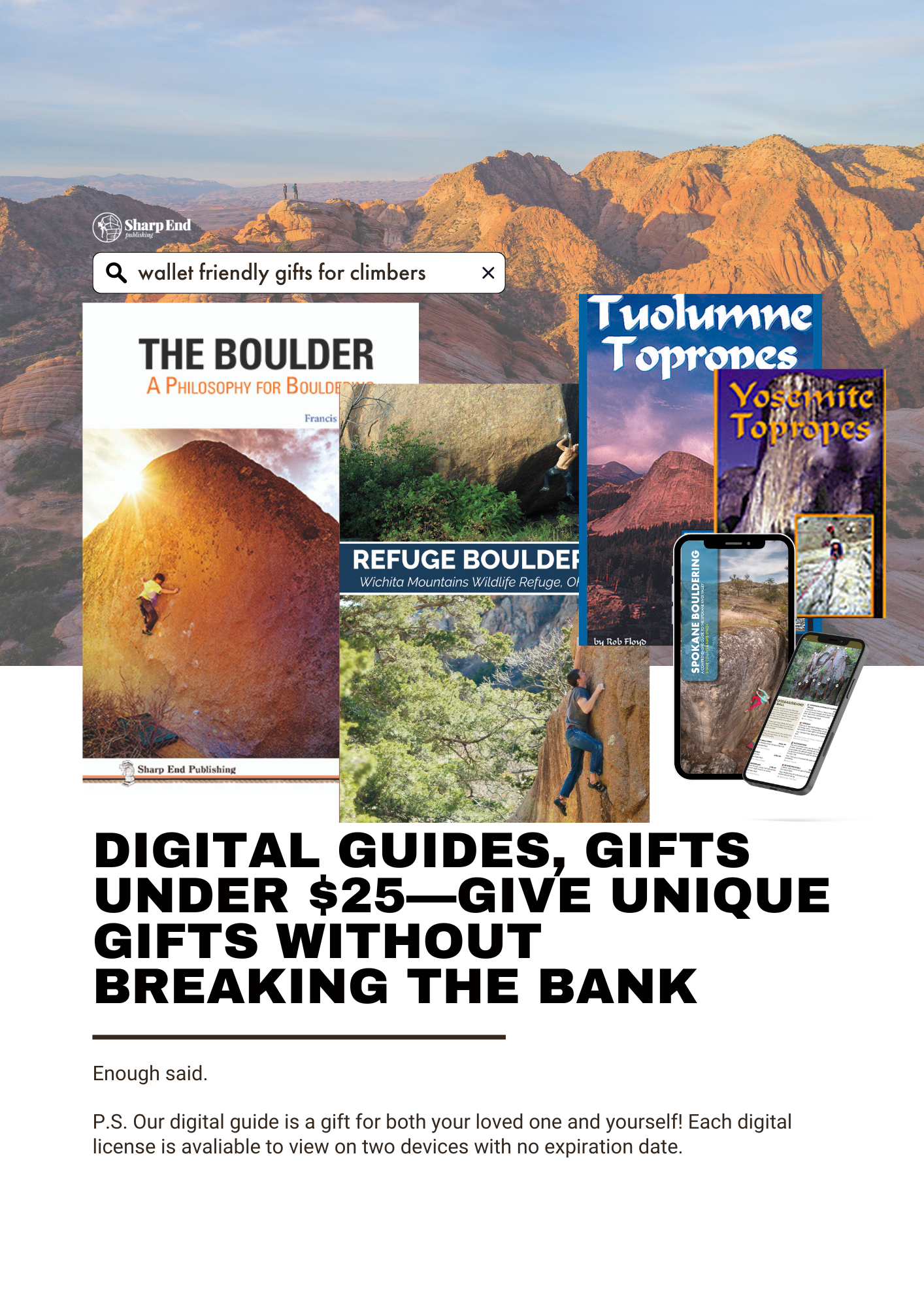 This is both a climbing story and not. When the weather gets nasty, and it's time to wait for better climbing and hiking weather, give them some brain food to snack on. The Sharpest End delves into the mysterious love people have for climbing with an appreciation of family, adventure, and friendship in the face of pain.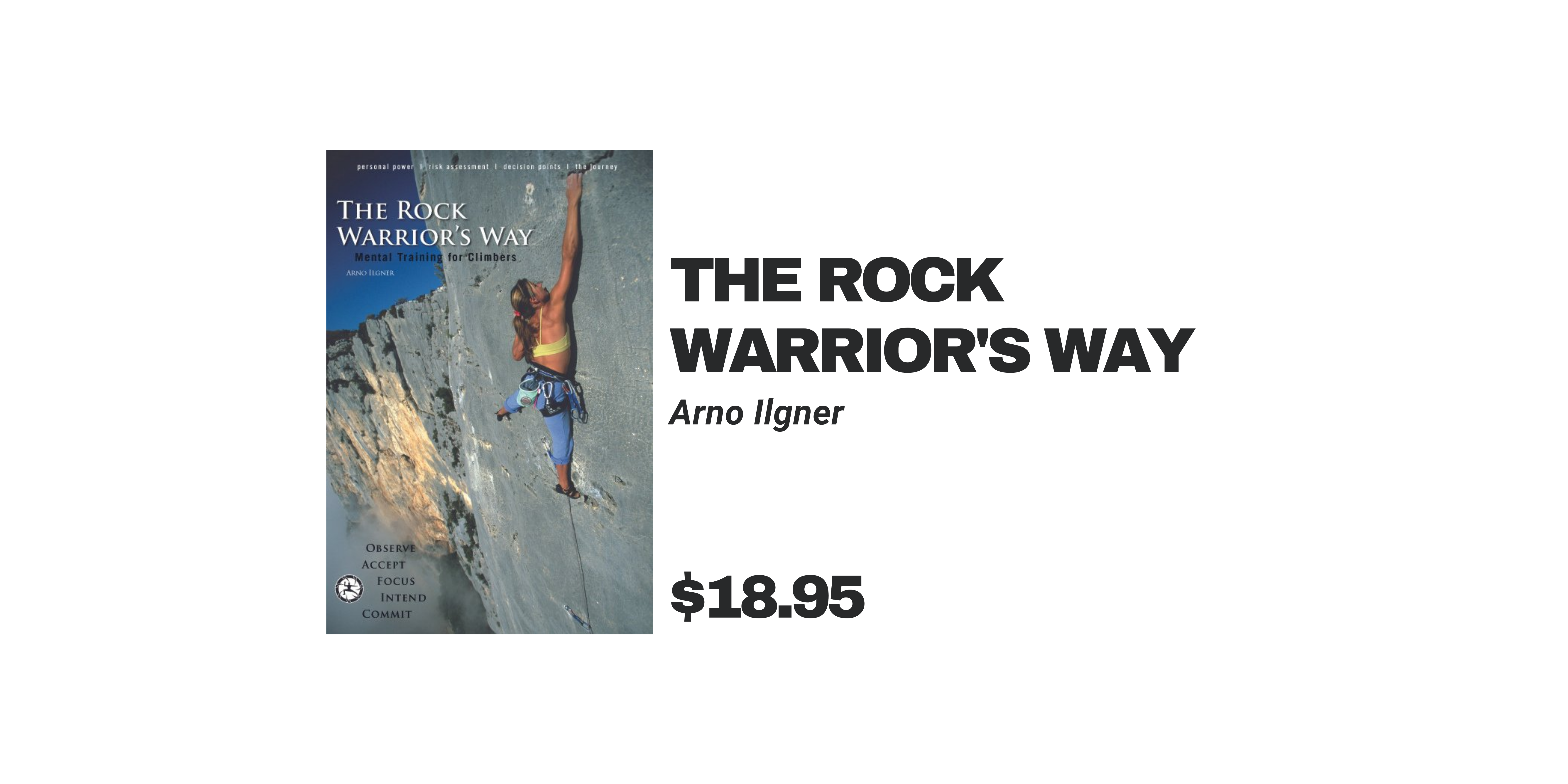 New year's resolutions are coming up. Pushing our limits is a core part of being a climber. Arno Ilgner's book is a revolutionary mental training program for climbers who want to improve both their performance and their enjoyment of climbing.
---
Staff Picks
From the folks behind the scenes, core climbers who know the ins and outs of every Sharp End guide and the adventures they bring.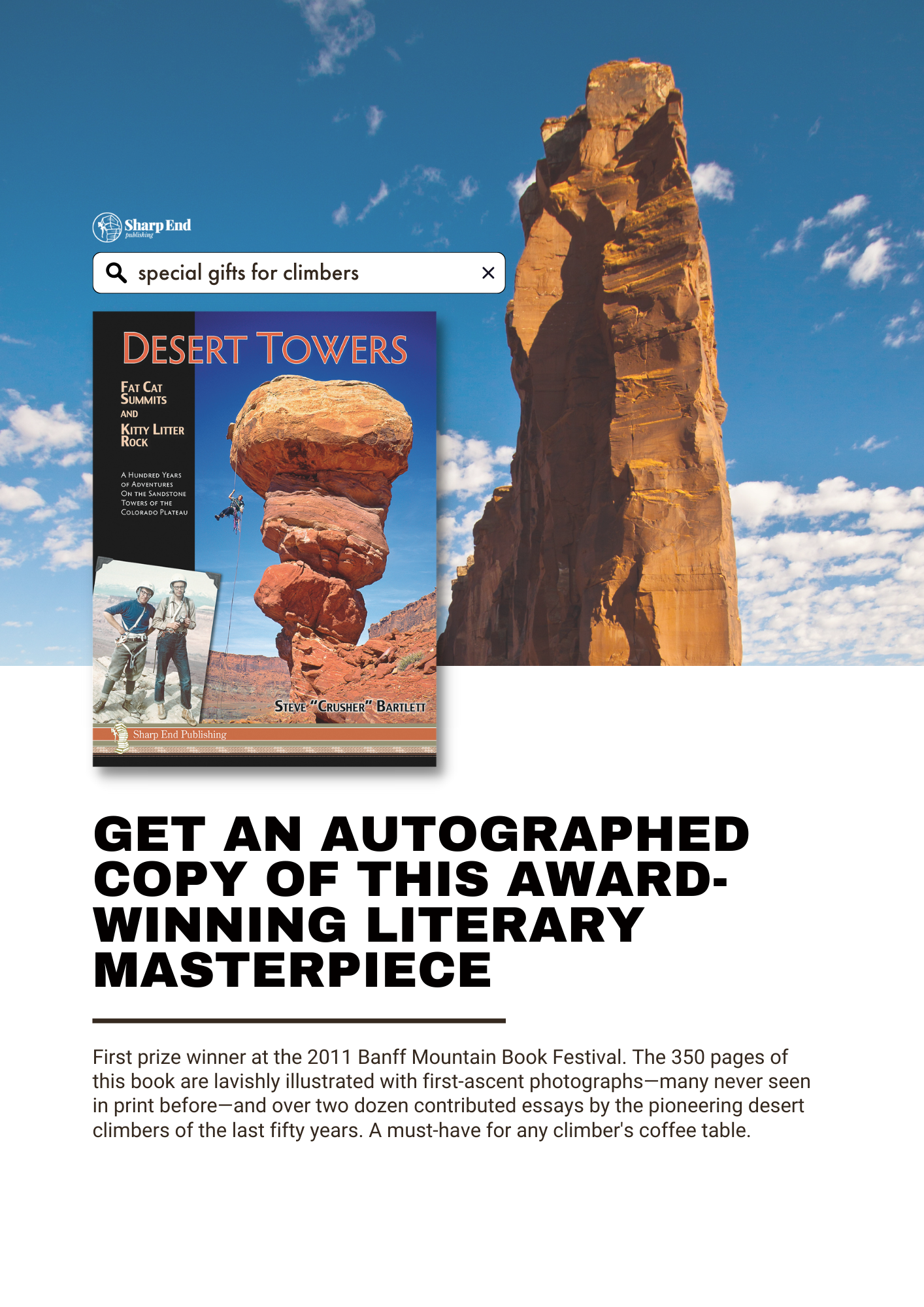 "If you are a climber and you haven't been to Moab—go, you need to experience it. There is a lifetime worth of five-star routes and boulders in Moab." — Aidan, Graphic Designer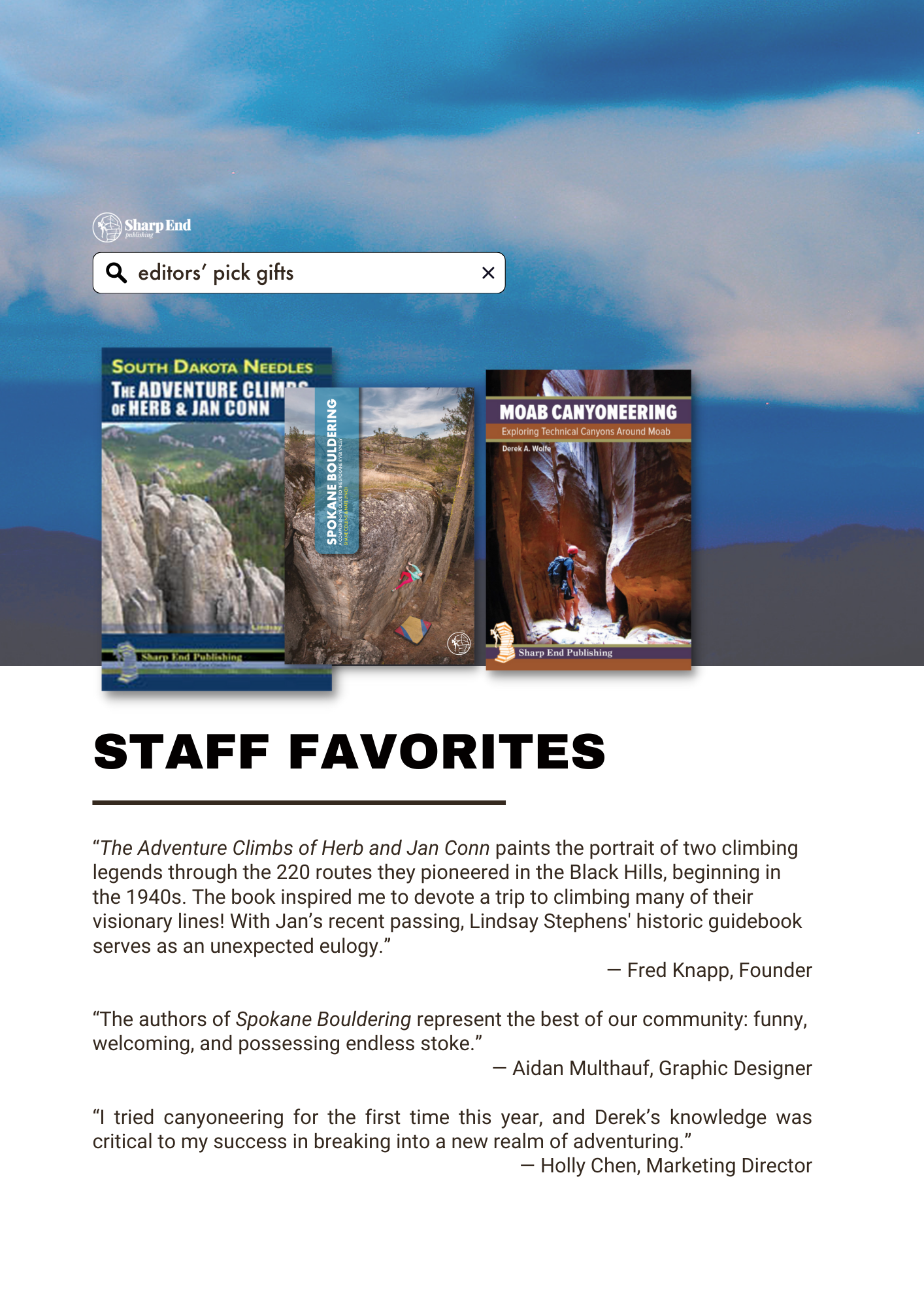 "This book is always on my bedside table. Everyone from Head Coaches to professional athletes to weekend warriors reference this book. I am a Routesetter as well as Sharp End's Marketing Manager, and keeping my body injury free is critical for my job." —Holly, Marketing Manager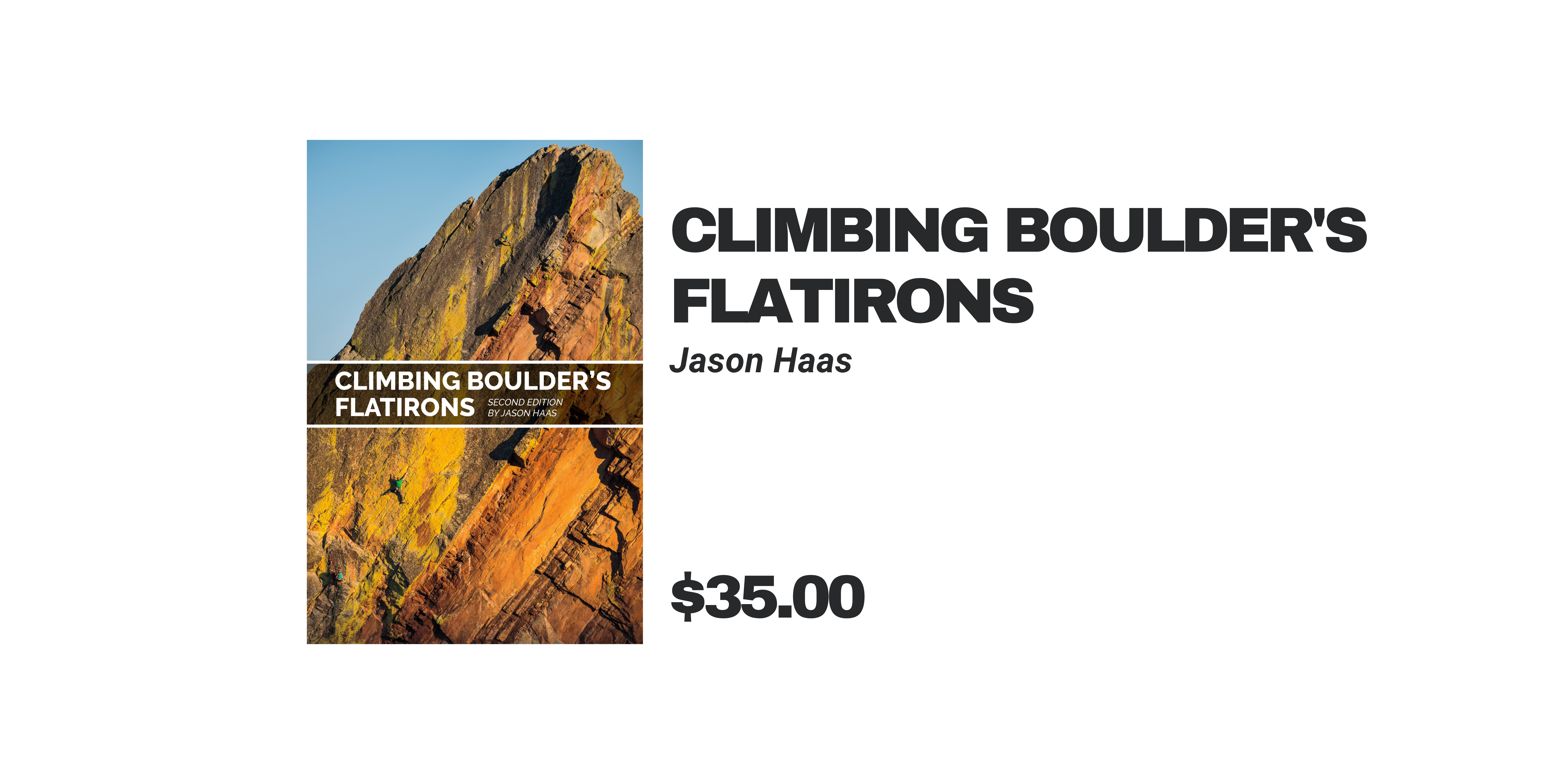 "It's the Flatirons, enough said." —Melissa, Editor
---
Still stumped? Not sure what area your climbing, hiking, canyoneering obsessed loved ones would enjoy? We're here to help. Send us a message and we can help you figure out the oh-so-perfect guide to gift!